Iraq
Middle East
Iraqi MP: 10,000 Volunteer Forces Participating in Battle to Win Back Ramadi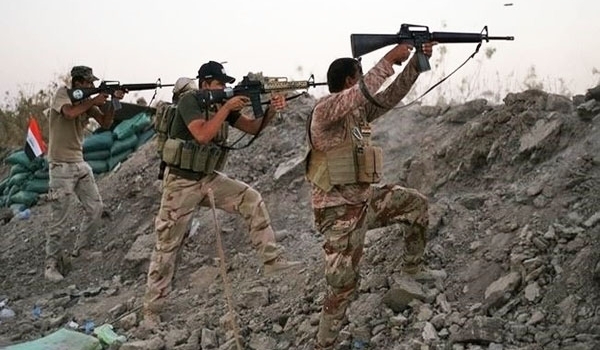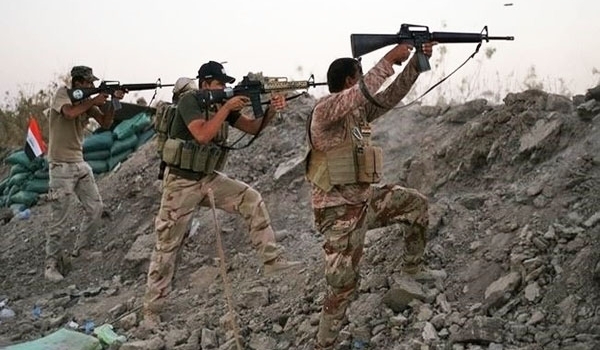 A senior Iraqi lawmaker disclosed that a sum of 10,000 volunteer forces are taking part in the ongoing battle to seize back the strategic city of Ramadi.
"The number of the forces that have joined Hashd al-Shaabi (volunteer forces) in the province of Anbar reaches 5,200, but 4,800 others were already in the battle to take control of the Ramadi city," Anbar Province's Lawmaker Mohammad al-Halbousi said on Saturday, adding that the popular forces are unpaid troops who have volunteered to fight terrorism in the country.
Earlier today, media reports said that the ISIL has abducted all the male family members in Ramadi and sent them to an unknown location for the fear that they might rise amid the Iraqi army's onslaught on the terrorist group in the city.
"The ISIL terrorists have kidnapped all men in Ramadi regions that are still under its control, including al-Jami'ah and al-Sanieh districts," the Arabic-language al-Alam news channel quoted Head of Provincial Security Council of Anbar Province Ibrahim al-Fahdavi as saying.
The Iraqi armed forces started massive attacks on the ISIL last week to take back Ramadi. The government troops have already managed to take control of al-Zabat, al-Aramel and al-Bakr regions in the Southern parts of Ramadi city.
On Tuesday, Iraqi troops entered the central district of Ramadi, which has been occupied by the ISIL since May.
On Wednesday, the Iraqi security forces continued to gain ground in Ramadi city, and opened the path to the central parts of the city where hundreds of ISIL terrorists were under siege.
The Iraqi army continued liberating Ramadi's neighborhoods and moved closer to the city's government compound.
Iraqi forces have also managed to destroy a number of the terrorist group's oil trucks i the northern Iraqi city of Mosul.
The ISIL has seized large areas in Syria and Iraq and declared a caliphate on territories under its control. The group is currently considered to be one of the main threats to global security.