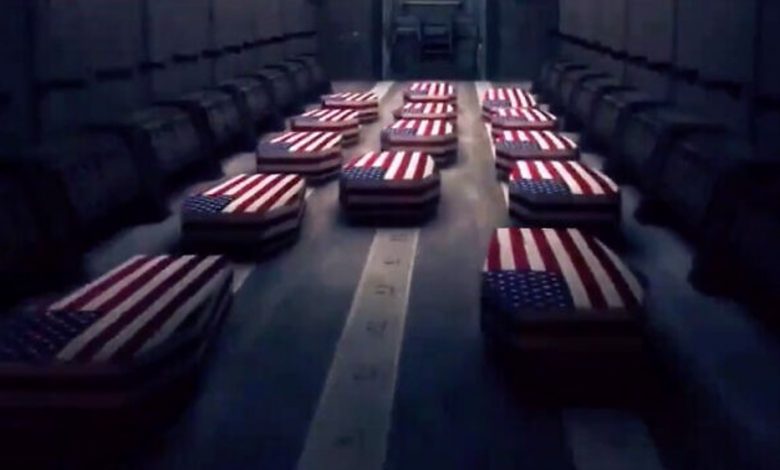 While the US claims it plans to gradually reduce the number of its forces in Iraq, a senior Iraqi lawmaker has called the partial pullout unacceptable and urged the expulsion of all foreign troops.
Major General Kenneth Ekman, deputy commander of coalition forces, told reporters on Thursday that the US will "slowly" decrease the number of its troops in Iraq over time.
He said the US is to reduce its "footprint" in Iraq as a feared resurgence of Daesh has not so far materialized in the Arab country. "I think over time, what you will see is a slow reduction of US forces," he added.
He noted that US forces will hand over the control of the Besmaya base south of Baghdad to Iraqi forces on Saturday, and Spain's training contingent will return home.
However, a senior Iraqi lawmaker said the partial withdrawal is not acceptable, urging the government of Prime Minister Mustafa al-Kadhimi to pursue the expulsion of all US-led foreign troops as per the Iraqi Parliament's decision.
Mukhtar al-Musawi, a member of Fatah Alliance in the Iraqi Parliament, said Iraqi armed forces are fully prepared to defend the country against any danger, adding there is no need for US soldiers.
He said the US plan to "slowly" withdraw its forces from Iraq is mainly aimed at "killing time", adding PM Kadhimi must discuss the issue with American officials in his coming trip to Washington.
"We will take a different position if a timetable is not announced for the drawdown of US troops," he warned.
Anti-US sentiment has been running high in Iraq following Washington's January 3 assassination of top Iranian anti-terror commander Lieutenant General Qassem Soleimani and senior Iraqi commander Abu Mahdi al-Muhandis, in addition to several other comrades, outside the Baghdad airport.
Two days after the assassinations, the Iraqi parliament voted for a resolution that called for an end to the presence of all foreign forces, including the Americans.
Washington, however, has threatened sanctions should US troops be expelled from Iraq instead of ending the occupation of the Arab country.
On Monday, the Iraqi TV station Etejah broadcast an animated video showing rows of coffins covered with American flags in a helicopter, as it takes off from the desert.
US military vehicles are then shown burning as a massive fist with flags for Iraq and the resistance forces rises from the ground beneath them.