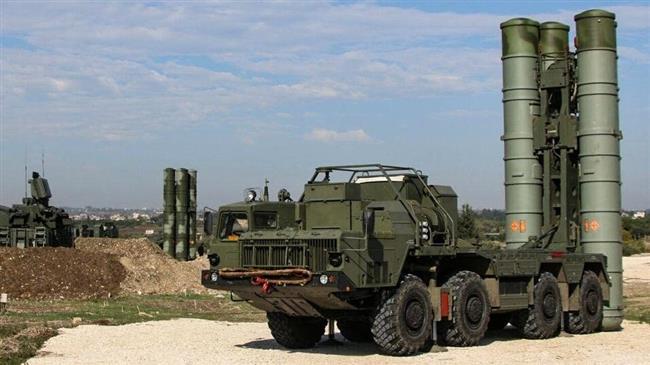 An Iraqi legislator has criticized the United States for hampering Baghdad government's attempts to acquire Russia's long-range and surface-to-air air missile systems to modernize its defense infrastructure.
"Iraq was supposed to enter into a contract with Russia to purchase S-300 and S-400 air defense systems, but the US authorities were the ones who put obstacle in the way," Arabic-language al-Ahad news agency quoted Mohammed Karim, a member of al-Sadiqoun coalition, as saying on Wednesday.
He stressed that Washington is "fiercely against Iraq's procurement of an advanced air defense system."
Karim added, "The US has not provided any alternatives to the Russian air defense systems, but has rather stood as a stumbling block against the purchase of the S-300 and S-400."
The Iraqi lawmaker noted that Defense Minister Juma Inad has "contracted a number of countries to purchase weapons and armaments. Such contracts, however, do not include acquisition of air defense systems up until now."
Back in May, the head of the security and defense committee in the Iraqi parliament, Mohammad Reza al-Haider, told Iraqi News Agency (INA) in an exclusive interview that his country will ultimately buy Russian-made S-300 or S-400 air defense missile systems.
"Iraq is contemplating buying S-300 or S-400 systems from Russia in order to secure its own airspace against any foreign act of aggression. Iraq will reach out to purchase such systems in case the American side does not provide modern air defense armaments," he said at the time.
Russian Ambassador to Iraq Maksim Maksimov said on April 30 that Moscow was prepared to provide Baghdad with advanced S-400 air defense missile systems once the Arab country made an official request for the military hardware.