Iran
Iraq
Middle East
North America
Iraqi MP: US Using Iraqi Airspace to Threaten Neighboring Countries
A senior Iraqi lawmaker criticized the destructive role of the US in using Iraq's airspace, and called on the Baghdad government to prevent Washington's threatening move.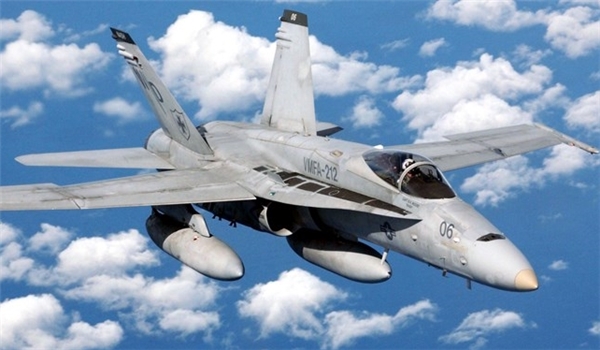 "The US has completely taken control of Iraq's airspace due to the silence of the Iraqi government," Member of Iraqi Parliament's Security and Defense Commission Badr al-Zobadi told the Arabic-language al-Maloumeh news website.
Al-Zobadi called on Baghdad to seriously deal with Washington's breaching Iraq's law, and said that most of the American fighter jets are used for posing threat to Iraq's neighbors.
The Iraqi legislator pointed out that tens of US drones take off from Iraq anytime they want while the Iraqi government does not take a resolute stance in this regard.
In a relevant development on Thursday, warplanes struck an area in Eastern Syria near the Iraqi border, killing at least 18 members of the Iraqi Popular Mobilization Units (PMU), hours after a rocket attack against US-led coalition forces in Iraq reportedly left three members of the coalition dead.
Syrian media said unidentified jets hit targets Southeast of the Syrian town of al-Bukamal along the border with Iraq in the early hours of Thursday morning.
Reports said at least 18 Iraqi popular forces were killed in the border area in Eastern Syria.
Meanwhile, multiple reports by local media said that an area in Iraq's Anbar province, on the border with Syria, also came under attack by unidentified warplanes.
The attacks came shortly after the US-led coalition confirmed three of its personnel – two Americans and one Briton – had been killed in a rocket attack on the Taji military camp in Iraq.
Several sources reported that the strikes on the Syrian and Iraqi territory were launched by the US in retaliation for the attack on the Iraqi base, and targeted the positions of Iraq's Popular Mobilization Units in Anbar, RT reported.