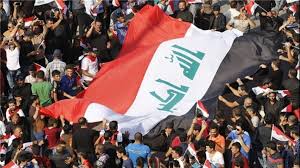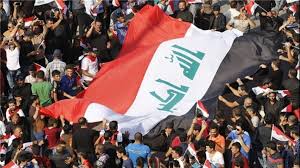 Iraqi political parties have agreed on establishing a core alliance in an attempt to form a new government.
The deal was reached on Sunday, following a meeting among leader of the with Sa'iroun Alliance, Muqtada al-Sadr, Prime Minister Haider Abadi, leader of the National Wisdom Movement, Ammar Hakim, as well as members of the al-Watanyah party.
"We agreed today to form a core for an alliance seeking to form a parliamentary alliance that can form the government. We have decided at this meeting to open up to our other partners to contribute together in the formation of this (largest) alliance," read a statement released following the talks.
The statement further noted that the alliance was being formed in the interest of the nation.
The announcement was made several hours after Iraq's Supreme Court ratified the outcome of the contested May 12 parliamentary elections in the country, giving the victor, Sadr and his coalition, a constitutional deadline of 90 days to form a government.
The parliament ordered a recount of the votes in June after a government report accused the electoral commission of ignoring widespread violations.
Days later, a huge fire destroyed a building that housed ballot boxes from the vote. Iraqi officials, including Abadi, said the fire was an attempt to harm Iraqi democracy.
The recount went ahead as planned and showed little difference from the initial results, giving Sadr a central role in forming the country's next government.
Sadr's coalition, Sa'iroun, held 54 seats in the 329-seat parliament. Abadi, whose coalition, the Victory Alliance, had won only 42 seats to become third, formed an alliance with Sa'iroun in the aftermath of the election.
Iraqi lawmakers now have three months to form the new government. To do that, they need to hold their first session and elect a new speaker. From that point, they will have one month to elect a president.Save
The president will ask the largest bloc in the parliament to elect a prime minister who will form a government.
This is the fourth poll of its kind since the 2003 US invasion, which led to a sharp rise in sectarian tensions and ensuing terror-related violence in Iraq.
The next prime minister will face the huge task of rebuilding a country shattered by the war against Daesh and the US invasion.