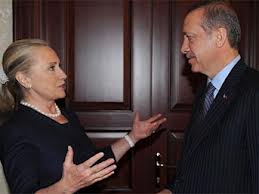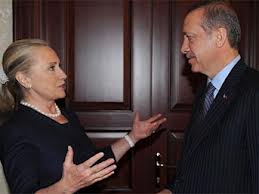 Iraqi political activists and politicians have condemned as "unacceptable" Turkey's interference in the internal affairs of their country.
Sharif Saeed, an independent Iraqi politician, told the Lebanese news channel Al-Manar that Iraqi officials will not accept the interference of Turkey in the internal affairs of Iraq.
Ahmad al-Hosseini, an Iraqi political activist, also said that the Turkish government's meddling in Iraq is increasing day by day especially after the recent anti-government demonstrations in Iraq's western province of Anbar following the arrest of Finance Minister Rafia al-Issawi's bodyguards on terrorism charges.
Al-Hosseini added that demonstrators carried placards supporting Turkish Prime Minister Recep Tayyip Erdogan.
Earlier this week, Erdogan accused the Iraqi government of sectarian behavior.
Iraqi lawmaker Yasin Majid on Tuesday, demanded the expulsion of Turkey's ambassador to Baghdad in protest against anti-Iraq remarks made by Erdogan.