Iraqi premier calls for international support to battle ISIL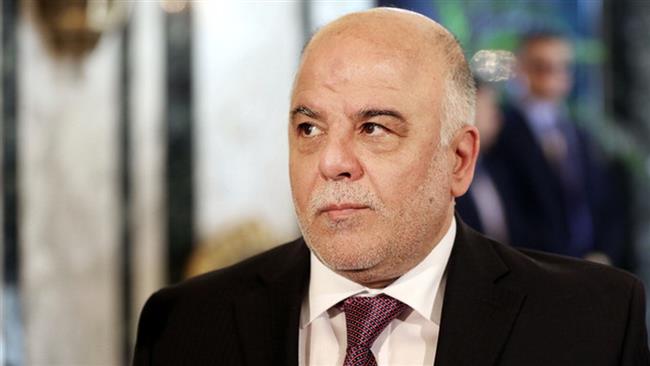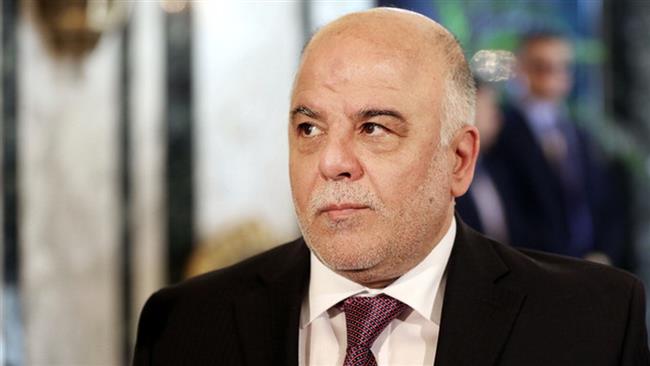 Iraqi Prime Minister Haider al-Abadi has called on the international community to lend more support to his strife-stricken country in the fight against the ISIL Takfiri terrorists.
"We are in this almost on our own. There is a lot being said and spoken, but very little on the ground," Abadi said in an interview with the Associated Press in Baghdad on Wednesday.
"We want to see an acceleration of the training, acceleration of the delivery of arms," the Iraqi prime minister added, emphasizing that the government in Baghdad does not need foreign boots on the ground to defeat ISIL, but it needs logistic support.
"We are fighting very hard to find resources to purchase arms," Abadi said.
He added that his country is "…left almost alone to get these arms and munitions for the army, for our fighters, and we expect much more."
ISIL started its campaign of terror in Iraq in early June 2014. The heavily-armed militants took control of Mosul before sweeping through parts of the country's Sunni Arab heartland.
The terrorists have been carrying out horrific acts of violence, including public decapitations, against all Iraqi communities such as Shias, Sunnis, Kurds, and Christians.
The Iraqi army, backed by pro-government tribes, Shia volunteers and Kurdish Peshmerga forces, has so far managed to make significant gains in the fight against the terrorists.