Iraq
Iraqi premier rejects foreign ground troops in Iraq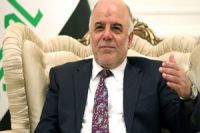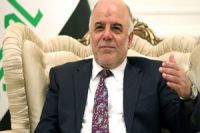 Iraqi Prime Minister Haider al-Abadi has opposed any deployment of foreign ground forces in the country as part of efforts against the ISIL terrorists.
According to local media reports, Al-Abadi told Australian Defense Minister David Johnston in Baghdad that the presence of any foreign troops in Iraq to combat the militants amounts to intervention in the country.
"Abadi renewed rejection of any ground intervention in Iraq," a statement from Abadi's office quoted him as saying.
Meanwhile, Iraqi army forces, backed by volunteer fighters, have managed to break a siege by ISIL Takfiri militants on hundreds of soldiers in an area of the western province of al-Anbar.
Army spokesman, Lieutenant General Qassim al-Moussawi, has said that Iraqi forces were able to liberate overnight as many as 400 troops who had been surrounded by ISIL terrorists three days ago in the Sijir area near the city of Fallujah, located roughly 69 kilometers (43 miles) west of Baghdad.
Over the past few weeks, Iraqi forces have killed a large number of the Takfiri terrorists in their mop-up operations in the area.