Iran
Iraq
Middle East
North America
Qasem Suleimani
Iraqi Resistance Group Calls US Proposal for Strategic Dialogue 'Absurd'
Iraqi resistance group Kata'ib Sayyid al-Shuhada rejected the "absurd" American proposal for strategic dialogue with the Baghdad government, stressing that the US forces must leave the Arab country under a decision ratified by the Iraqi parliament.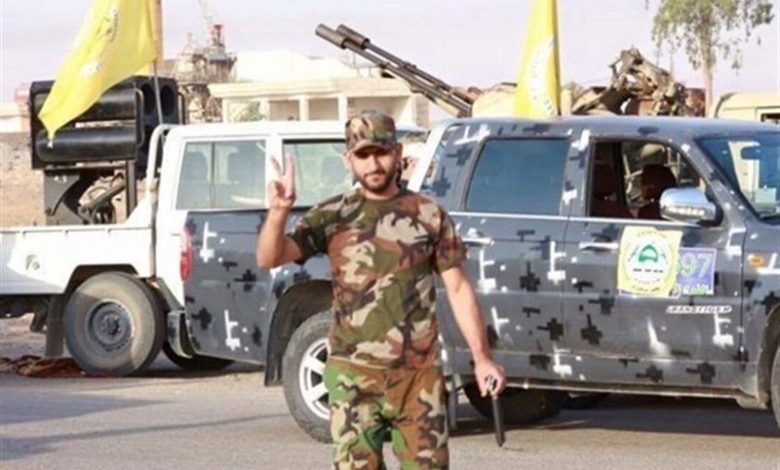 In an interview with the Baghdad Today, spokesman for Kata'ib Sayyid al-Shuhada (Sayyid al-Shuhada Battalions) Kadhim al-Fartousi slammed as meaningless the US' idea of holding strategic dialogue with the Iraqi government in June 2020.
Such a dialogue would be totally absurd, because the parliament has voted for the expulsion of foreign military forces from Iraq, he added.
The spokesman also dismissed speculation about an agreement between Washington and Baghdad on keeping the US forces in Iraq for another two years, saying, "It is not still clear whether such an agreement has been made."
Fartousi emphasized that the Iraqi parliament's decision about the eviction of American forces is a binding measure, adding that the US has no choice but to withdraw from Iraq immediately.
Denouncing the US' "ludicrous" proposal for negotiations with Iraq, he said, "With whom and about what should we negotiate while there is no balance of power?"
His comments came after US State Secretary Mike Pompeo said on April 7 that the US would hold a strategic dialogue with Iraq in mid-June.
"All strategic issues between our two countries will be on the agenda, including the future presence of the United States forces in that country and how best to support an independent and sovereign Iraq," Pompeo said.
In early January, Iraq's parliament passed a resolution telling the government to end the presence of foreign troops in Iraq and ensure they not use its land, air, and waters for any reason.
The move came after the assassination of IRGC Quds Force Commander Lt. General Qassem Soleimani, the deputy head of Hashd al-Shaabi Abu Mahdi al-Muhandis, and a number of others in a US airstrike in Baghdad.
They were killed in the strike by American drones near Baghdad International Airport in the early hours of January 3.