Iraq
Iraqi saboteurs seek Erdoğan help: "You should see us"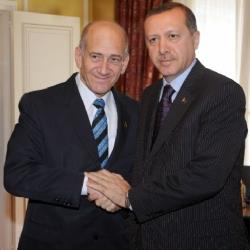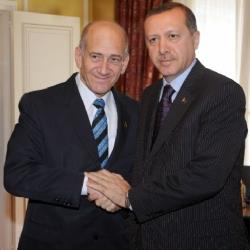 Sunni extremist clerics in Iraq has sought help by Turkish Prime Minister to oppose Maliki's government during demonstrations.
There are still demonstrations going on in Iraqi Sunni-majority cities against the government, and seditious remarks by clerics is pouring fuel on troubled fires.
While some Sunni moderate clerics such as Sheikh Khaled Abdul Wahhab al-Mulla, head of Iraq's Council of Sunni Scholars has launched attempts in order to prevent any provocative slogans by demonstrators, some other clerics have expressed remarks during Friday Prayers that they were pouring fuel on the fire of demonstrators.
In the Anbar province, Sheikh Abdulmunim al-Badrani appealed to Turkish Prime Minister, who has opposed Iraqi modern government, for help against common 'foe' during Friday prayers.
He also called Massoud Barzani, the President of Kurdistan Region for unity with Sunnis. "Kurds and we have many shared ideas, and can help each other against Nouri al-Maliki's government," he added. Demonstrators reacted to his remarks and demanded that Iraqi government steps down.
Al-Badrani also threatened Shiites of Iran, Bahrain, and Saudi Arabia, and called for the demonstrators to rally towards Baghdad to fight with Shiite, and to take over the Shiite-majority cities of Iraq.
In reaction, Iraqi Shiite citizens demanded that Iraqi government and the 'Marja' (the Shiite religion sources of emulation) to prevent such provocative acts before the outbreak of a civil war in the country.
People in Iraqi Sunni-majority province of Al-Anbar have been launching anti-government protests with support from foreign forces. They had decided to hold Friday Prayers in Abu-Hanifa mosque in Baghdad's Al-Azamiyah neighborhood, which was denounced by clerics and people, and they were forced to abandon their decision.
Although Iraqi Sunni population persist that their demands are legitimate and genuine, their demands on release of all prisoners including criminals, cancellation of war on terror laws, and de-Baathification law, and carrying Saddam Hussein's banners, and Turkey's prime minister's pictures, and Iraqi old flag and also Free Syrian Army flag, reveal their malign intentions.