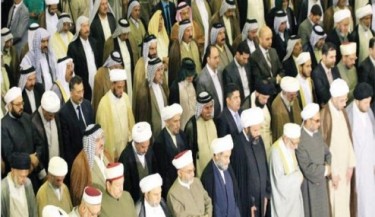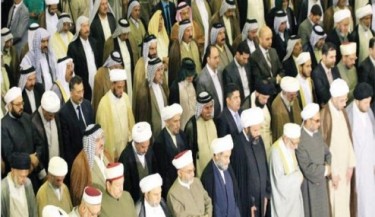 Friday Prayer leader of Sadiyeh Al-Amriyeh Mosque, in Iraq, urged the country's officials to bolster unity and refrain from nitpicking issues, reported Taqrib News Agency (TNA).
Dispersion has never built anything, certainly not a United Ummah, with regard to the line, the religous cleric called Iraqi nation to uphold unity and proximity, stemming the flow of extremism in the country.
He underscored shedding the innocent people's blood is strongly banned in the divine religion of Islam; no matter the victims are Muslims or Non-Muslims.
Friday Prayer leader of Sadiyeh Al-Amriyeh Mosque mentioned that Muslims should avoid any scrap or raucous debates leading to dispersion.
In his word, the holy month of Ramadan is a good opportunity for Muslims to practice their duty and having good manner with other Muslims.
To religious scholars, These unity Prayers aim at infighting with terrorism and extremist measures.