Iraq
Iraqi Security Forces Kill Suicide Bomber before Reaching Arbaeen Pilgrims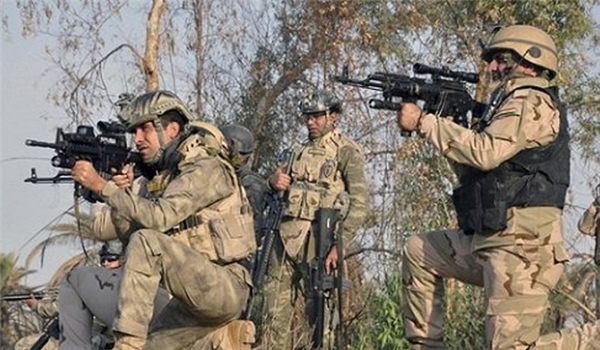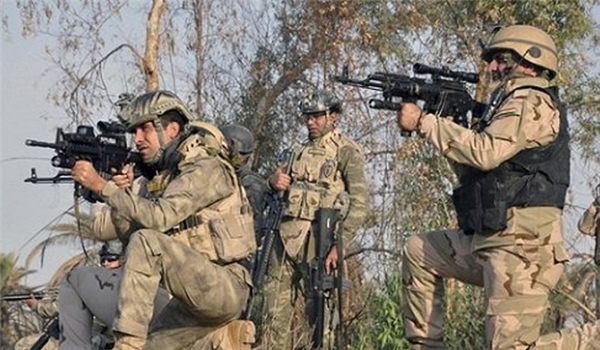 The Iraqi security forces killed a suicide terrorist in Taremiyeh, North of Baghdad, before he could carry out a planned attack on Arbaeen pilgrims who were heading to the holy shrine of Imam Hossein (AS) in Karbala.
The Baghdad Operations Command Headquarter announced in a statement on Monday that its forces managed to identify a suicide bomber in Northern Baghdad and killed him before he could conduct his planned terror attack.
The terrorist had worn a explosive belt and intended to target the pilgrims on the way from Baghdad to Samarra, it said.
Baghdad Operations Command Headquarter had undertaken a security scheme since a week ago to ensure security of the pilgrims marching for Arbaeen ceremony in Karbala.
The Iraqi government and security forces have so far managed to ensure safety of the pilgrims heading for Karbala and no incident has so far been reported.
Millions of Muslims in Iraq who rallied from the city of Najaf to the city of Karbala arrived in Karbala city on Tuesday to mark the Arbaeen.
Muslims from across the world, including Iran, attended the 100-km rally, while hundreds of thousands more joined them on the way to Karbala and to the holy shrine of Imam Hossein (PBUH).
Observers believe the rally is unique in terms of quality and also the number of its participants. It started from the holy shrine of Imam Ali (PBUH) – the first Shiite Imam – and ends up in the holy shrine of Imam Hossein (PBUH).
Large numbers of different student and popular groups are still joining the rally.