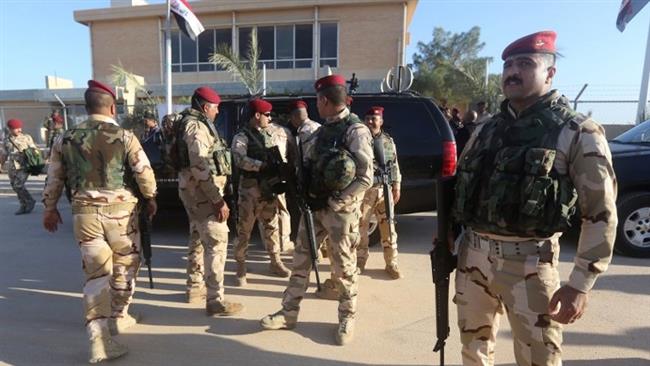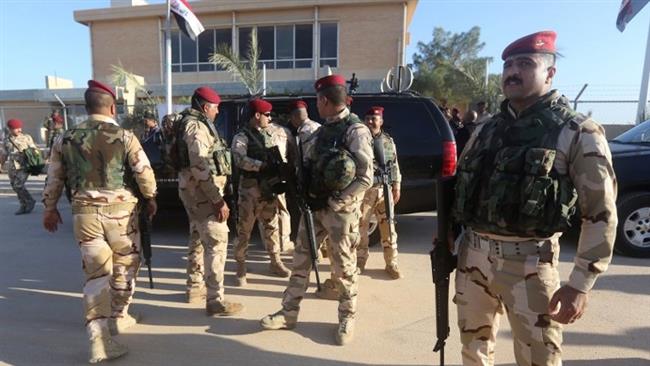 Iraqi government forces are engaged in fierce exchanges of fire with members of the ISIL Takfiri militant group, who are seeking to establish control over the country's largest oil refinery in Salahuddin Province.
Authorities said on Wednesday that ISIL extremists have managed to seize some facilities inside the Baiji refinery, located 180 kilometers (112 miles) north of the capital, Baghdad, and are hiding among full fuel storage tanks.
The ISIL "now controls the oil [training] institute and the products and shipping department and some of the roads in the refinery," a senior official in the state company responsible for northern refineries said on condition of anonymity.
"The force stationed at the refinery is fighting fiercely," the official added.
An army major general, who asked not to be named, said ISIL terrorists had attacked the Baiji refinery from two directions and pushed several hundred meters into the site.
"Security forces are defending the refinery… They continue to besiege militants hiding in some limited locations and among the storage tanks," he pointed out.
This file photo shows Iraq's largest oil refinery near the northern city of Baiji. (© AP)
On April 11, the ISIL terrorists launched a fierce assault on Iraq's largest oil refinery, which lies on the outskirts of the strategic northern city of Baiji.
An Iraqi military source, speaking on condition of anonymity, said that the raid on the refinery was "the fiercest since we broke the siege [of the facility] a few months ago."
The Baiji refinery, which once produced some 300,000 barrels of refined petroleum products per day, was under the siege of the ISIL militants for months.
In November last year, Iraqi forces retook the city of Baiji and broke the siege on its oil refinery. However, the ISIL recaptured the city later.
Baiji is located on a main road to the northern city of Mosul, which is under the ISIL control and its liberation can choke off the militants' supply lines.