Iraq
Iraqi soldiers kill 10 ISIL militants in Muqdadiyah, Diyala province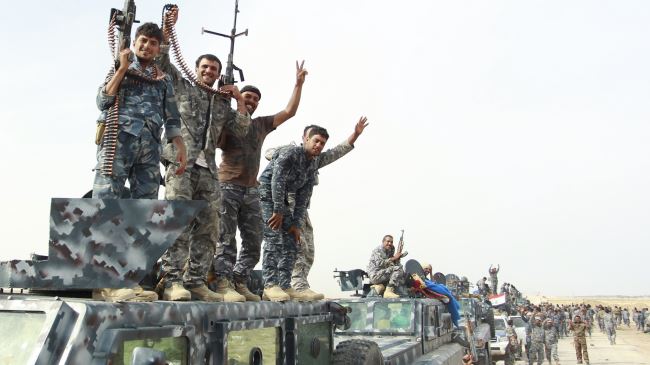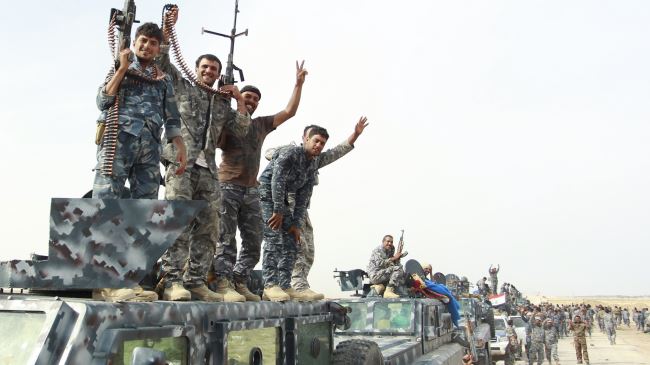 The Iraqi army has carried out an operation in the city of Muqdadiyah, Diyala province, killing 10 ISIL Takfiri terrorists.
Security officials said the operation in eastern Iraq was conducted on Saturday.
On the same day, the army managed to liberate the country's main oil refinery near the city of Baiji, in the restive province of Salahuddin and located about 210 kilometers (130 miles) north of the capital, Baghdad.
The refinery, which produces some 300,000 barrels of oil per day, had been under the siege of the ISIL militants for a few months.
Iraqi forces have cleared the central parts of Salahuddin of the ISIL terrorists.
Meanwhile, Kurdish Peshmerga fighters engaged with ISIL terrorists on Saturday in the city of Sadiyah, about 34 kilometers (21 miles) north of Muqdadiyah. Nearly a dozen militants were killed when their hideouts came under attack by the Kurds.
The US-led coalition warplanes reportedly targeted some ISIL positions in the region. The coalition began such airstrikes against the terrorists in early August. However, locals have on several occasions said that the attacks have not been effective.
In northeastern Iraq, the army, backed by Shia Badr fighters, successfully carried out an operation to retake control of Adhaim Dam, one of the country's largest, from ISIL.
ISIL controls large areas across eastern Syria and northern and western Iraq.
The militants have been carrying out horrific acts of violence, including public decapitations, against Iraqi communities such as Shias, Sunnis, Kurds and Christians.