Iraq
Middle East
North America
Iraqi Sources: US Looking For Military Presence in Iraq's Diyali Province
Iraqi sources revealed the US plans to impose its military and political presence in Diyali province of Iraq through supporting terrorists and building a consulate in the region.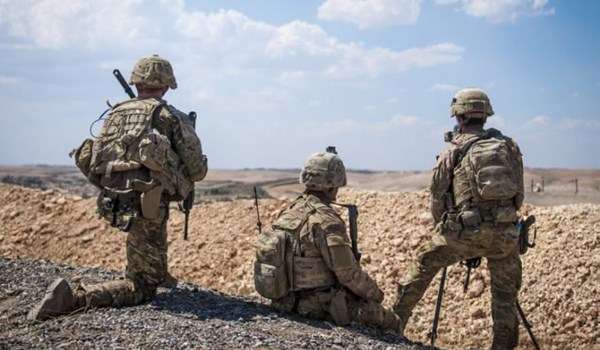 The Arabic-language al-Ma'aloumeh News Website quoted Diyali Province's Deputy Governor Homam al-Tamimi as saying that Washington intends to reinforce its military and political presence in Diyali by winning the support of some terrorist commanders.
Al-Tamimi pointed to the US' efforts to make Diyali province as insecure, and said that the terrorists are presently working for the sake of the US Embassy's interests in economic and trade fields.
Head of the Muslim Ulemas' Association in Diyali Province Jaber al-Ma'amouri had previously reported that the US planned to approach to Iran's borders by setting up a consulate in Baquba in a bid to weaken the Iraqi and Iranian forces by supporting the terrorist groups and creating tensions there.
In a relevant development earlier in July, fresh military forces and tens of vehicles were dispatched by the US army to the occupied Ein al-Assad base in the Western parts of al-Anbar province for combat missions.
The al-Ma'aloumeh news website quoted a security source in al-Anbar province as saying on Saturday that a new group of the US forces, equipped with light and medium weapons have entered Ein al-Assad base in al-Baghdadi region of the town of Heet.
The source added that the US forces are specialized in combat missions and heliborne operations, but they decline to name their mission or the nature of their presence.
Meantime, the Arabic-language al-Soumeriyeh news quoted a military source as saying that nearly 100 US military vehicles have entered Ein al-Assad base through two passageways, including Taribil, adding that American forces were transferred to the airbase on planes.
A security source also said in June that the US security firms had sent tens of personnel to Ein al-Assad airbase in line with Washington's plan to redeploy large amounts of military equipment and weapons systems from Jordan and Syria in Iraqi province.
Al-Ma'aloumeh quoted a security source in al-Anbar as saying that the security firms' personnel had arrived in Ein al-Assad on special planes and under tight security measures.
He added that the new group came to Ein al-Assad concurrent with the transfer of military and engineering equipment from Jordan and Syria to the airbase by their security firms and in line with the US plans to transfer military equipment to the Western parts of al-Anbar.
The source also said that recently, the US security firms have started patrolling missions in the Western towns of Iraq.