Iraq
Iraqi Troops Battle ISIS in Jalawla and Saadiya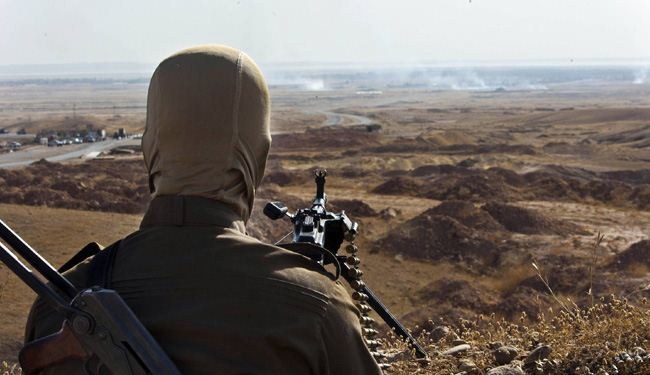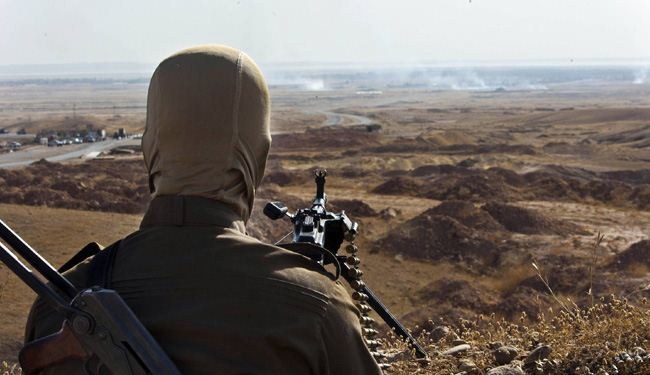 Iraqi soldiers backed by Shiite militia and Kurdish peshmerga forces attacked two towns northeast of Baghdad held by so-called Islamic State terrorists on Sunday, trying to clear a main road linking the capital to the border with Iran.
Peshmerga and army officers said they advanced into Jalawla, 115 km from Baghdad, and the nearby town of Saadiya, which they have been trying to recapture from ISIS since the radical group seized them in August.
Ten soldiers, peshmerga and militia fighters were killed and 32 were wounded in Sunday's fighting, a source at Khanaqin Hospital told Reuters.Last week the army broke a months-long siege of the country's largest refinerytown of Beiji north of Baghdad, but in recnt days ISIS attack western province of Anbar, which shares borders with Syria, Jordan and Saudi Arabia.
ISIS terrorists have been fighting in the last two days to take control of the Anbar's provincial capital Ramadi,But Iraqi troops can repulse the ISIS attacks on the city. Jalawla and Saadiya are located in Diyala province which is mainly under the control of the Baghdad government forces and Kurdish peshmerga. A senior peshmerga official said the ISIS presence in Jalawla threatened the Kurdish-controlled towns of Kalar and Khanaqin to the north as well as nearby dams and oil fields. Recapturing the town would also allow the road to be reopened between Baghdad and Khanaqin, close to the Iranian border, peshmerga Secretary-General Jabbar Yawar said.
Today a car bomb in the town of Yousufiya, 30 km southeast of Baghdad, killed 7 people and wounded 16 on Sunday, police and medics said.ISIS have claimed responsibility for a series of bombings in Shiite districts of the capital.
Yesterday Iraqi Prime Minister Haider al-Abadi is called for more intensive aerial support and weapons for fighters battling the "IS" militant group in Anbar province. Al-Abadi has ordered the additional support after a meeting with delegates from the Anbar Provincial Council late Saturday. A statement says the air power and weapons are intended both for Iraq's embattled armed forces and Sunni tribes supporting the "anti-Islamic State" fight in Anbar.
The terrorists attacked provincial capital, Ramadi, on Friday and intense clashes are ongoing as Iraqi forces, backed by local tribes, try to secure the city.
ISIS killed at least 25 members of a Sunni Muslim tribe in a village on the eastern edge of the provincial capital Ramadi, local officials said on Saturday, in apparent revenge for tribal opposition to the radical Islamists. They said the bodies of the men from the Albu Fahd tribe were discovered by the Iraqi army when it launched a counter-offensive on Saturday against ISIS near Ramadi, the capital of Anbar province. Last month ISIS fighters killed hundreds of members of the Albu Nimr tribe in Anbar in an attempt to break local resistance to their advances in the Sunni Muslim province they have largely controlled for nearly a year.