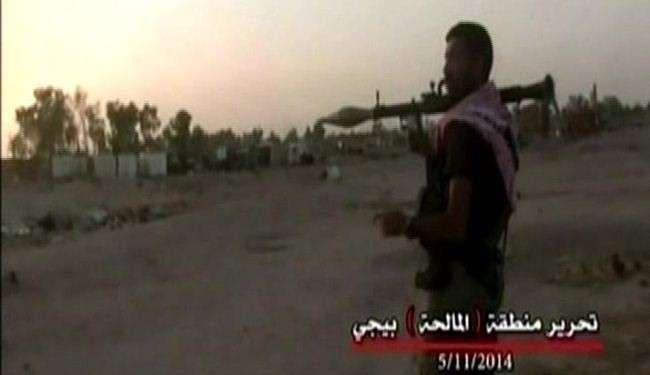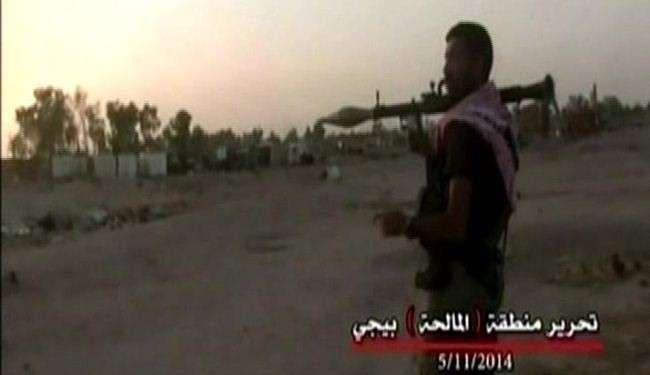 Iraqi troops battling ISIS militants in the restive city of Beiji, north of Baghdad.
Al Iraqiya television station broadcast footage late on Wednesday showing Iraqi soldiers firing at buildings in the town and searching houses.
IS flags were also seen on top of one of the buildings, while black smoke billowed on the horizon.
Beiji is home to Iraq's largest oil refinery, accounting for a little more than a quarter of the country's entire refining capacity.
The Iraqi troops are on an offensive to retake the Beiji oil refinery that has been besieged by the militants since June.
Beiji is located 90 miles (140 kilometres) south of Mosul and 155 miles (250 kilometres) north of Baghdad.