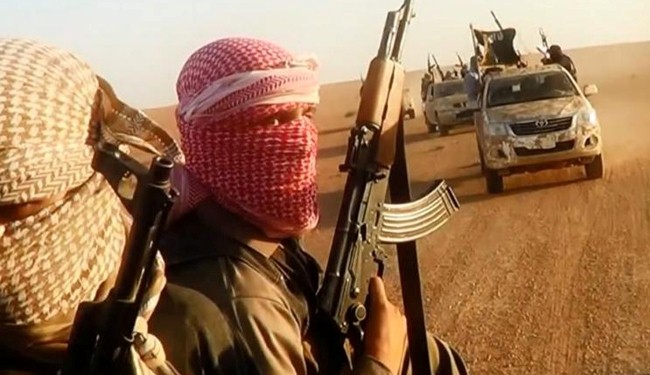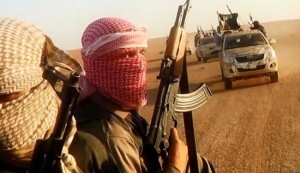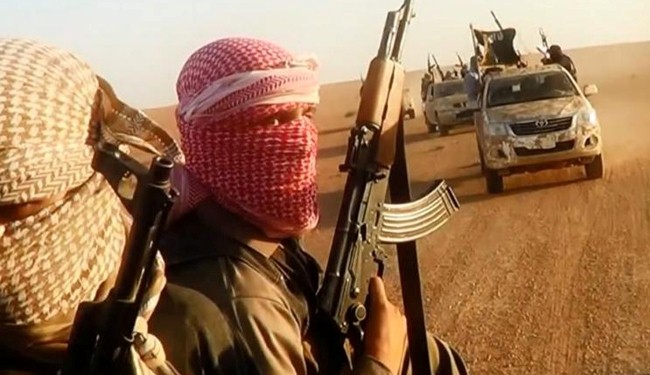 At least 40 Takfiri militants have been killed in an airstrike carried out by the Iraqi military on their positions in the central city of Tikrit.
Iraqi state television says the Sunday airstrike targeted a group of militants in the city, which is the capital of Salahuddin Province, north of Baghdad.
The Takfiri militants, led by the so-called Islamic State of Iraq and the Levant (ISIL), have overrun most of one province and parts of three others north of Baghdad. The terrorists also captured four cities as well as a border crossing with Syria during Friday and Saturday clashes in Anbar Province.
Iraqi security forces announced that they have killed a senior ISIL commander in clashes near Tal Afar region.
On Saturday, Iraq's army spokesman General Qassim Atta showed a video clip of aerial attacks on the positions of the ISIL in the north of Tal Afar area.
"Iraqi forces have killed more than 50 terrorists in aerial attacks on their positions in the north of Tal Afar," he told reporters.
Iraqi Prime Minister Nouri al-Maliki has repeatedly blamed Saudi Arabia and Qatar for the security crisis and growing terrorism in his country, and denounced the Al Saud regime as a major supporter of global terrorism.
On June 13, Iraq's top Shia cleric, Ayatollah Ali al-Sistani, called on the Iraqi people to join the battle against the terrorists and defend the country. Iraqi media say more than two million people have so far voiced their readiness to join the fight.
On Saturday, a military parade was held in Baghdad in solidarity with the Iraqi army, which is engaged in heavy fighting against the terrorist group, the ISIL. The parade was called by Iraqi cleric Muqtada al-Sadr.