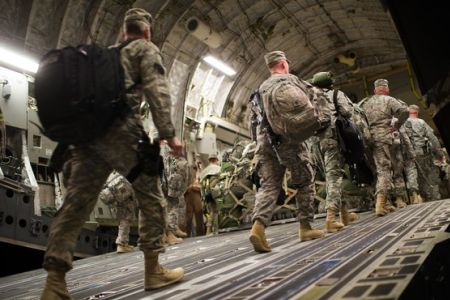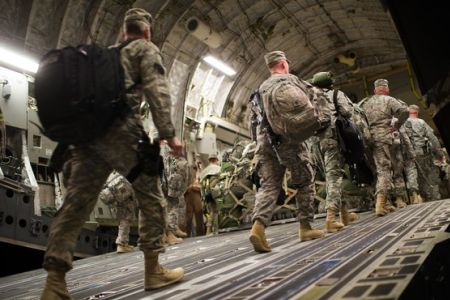 Hundreds of tribal leaders as well as university and schools teachers have taken part in a ceremony in Baghdad to celebrate the withdrawal of US troops from their country.
Chanting anti-US slogans, the participants at the Friday gathering stressed that the resistance of Iraqi people forced the US government to withdraw its troops from Iraq.
The last contingent of the US troops has withdrawn from Iraq after nearly nine years of occupation that has left more than one million Iraqis and some 4500 American soldiers dead and cost Washington more than $1 trillion.
The participants also condemned the Baghdad attacks on Thursday which left at least 72 people dead and more than 217 others injured, describing the assaults as "an American scenario" that was carried out by US agents inside the country.
The tribal leaders and lecturers also called for brining Iraqi Vice-President Tariq al-Hashemi to justice after an arrest warrant was issued against him over terrorism charges.
On Monday, Iraqi judiciary issued an arrest warrant for Hashemi after his bodyguards confessed that they had assassinated several Iraqi officials and army generals over the past years on his order.
Hashemi described the move as politically motivated, adding he is "ready to face trial" on terror charges on condition that the case be heard in the autonomous Kurdistan region.