Iran
Iraq
Middle East
North America
Iraqis march against US in Karbala carrying pictures of Soleimani
Iraqis have taken part in a march against the United States in the holy city of Karbala, carrying pictures of Iran's anti-terror commander Lieutenant General Qassem Soleimani, and deputy head of Iraq's Popular Mobilization Units forces Abu Mahdi al-Muhandis, who were assassinated in a US drone attack in January.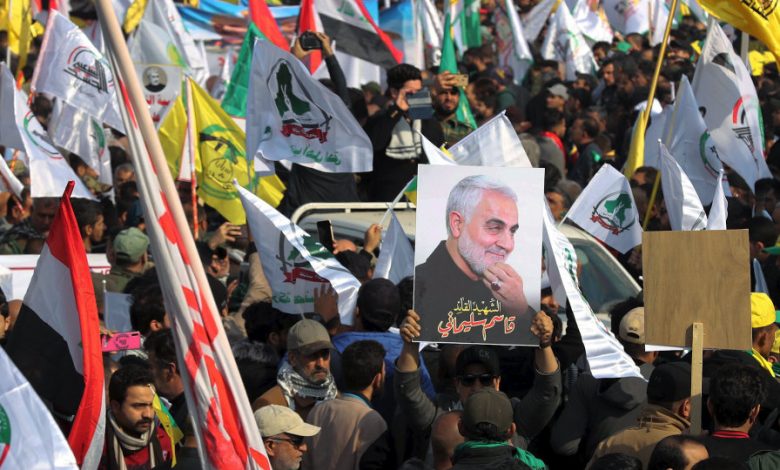 Supporters of the Popular Mobilization Units (PMU), better known by the Arabic word Hashd al-Sha'abi, took to the streets of Karbala to condemn the acts of terrorism committed by the US in their country, chanting slogans such as "The US is the biggest devil".
Carrying pictures of "the leaders of victory" as well as other resistance fighters, the protesters called for the expulsion of all American forces from the Arab country.
The protesters continued their march until they reached the holy shrines of Imam Hussein (AS, the grandson of Prophet Muhammad (Peace be upon Him), and his half-brother Hazrat Abbas (AS) in the holy city.
Anti-American sentiments have been running high in Iraq since the US assassinated Gen. Soleimani and al-Muhandis, in Baghdad on January 3.
Just two days later, Iraqi lawmakers unanimously passed a bill mandating the withdrawal of all foreign troops from Iraq.
Iraqi resistance groups have pledged to take up arms against US forces if Washington fails to comply with the parliamentary order.
Late last month, The Wall Street Journal cited American officials as saying that the Pentagon was planning to decrease the number of American troops in Iraq by about one-third over the next two to three months.