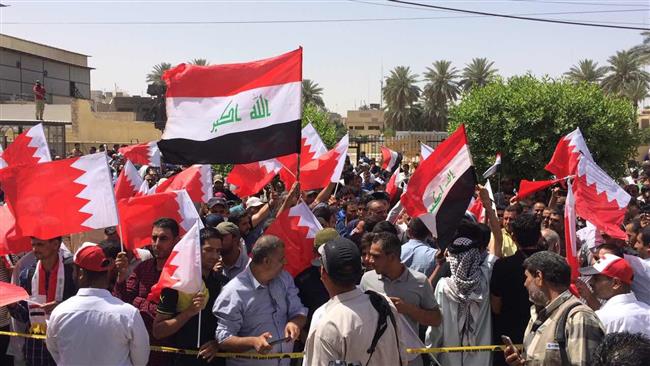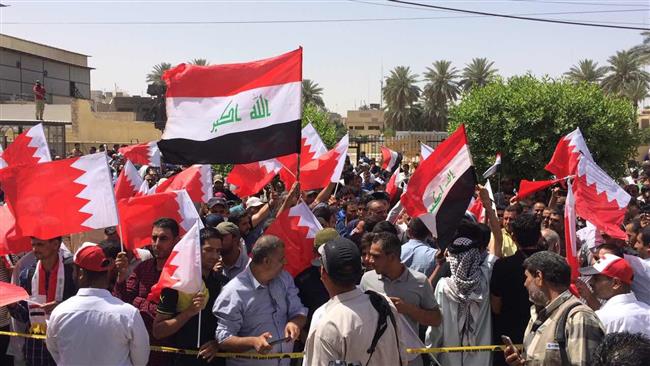 In a show of support for the Bahraini nation's cause, Iraqi nationals held demonstrations outside Bahrain's Embassy in Baghdad and its Consulate in Najaf to denounce the deadly Diraz raid.
The protests were called by Iraqi influential cleric Muqtada al-Sadr, the al-Sumaria news website reported.
The participants in the Najaf rally called on Manama to end Qassim's house arrest.
Iran MPs blast Manama
Additionally, 154 Iranian lawmakers strongly condemned the Bahraini regime's crimes and the verdict against Sheikh Qassim.
"Unfortunately, the Bahraini administration has issued a cruel ruling against Sheikh Qassim… based on false charges in an unwise and sectarian move," the MPs said in a statement.
The statement added that the Iranian nation is gravely concerned about Qassim's verdict and Tuesday's raid on Diraz, which took place after US President Donald Trump's trip to the region, and with the green light of the US and UK as well as the Saudi support.
It further warned that the Al Khalifah regime's continuation of its "anti-religion, inhumane" policies as well as Manama's disregard of people's legitimate demands would have "unpredictable consequences."
Speaking to Press TV on the situation in Bahrain, US author and lecturer Colin Cavell said "the Al Kahlifah dynasty in Bahrain now believes that with the backing of President Trump … it can act with total impunity."
The "unelected illegal dictatorial regime" of Bahrain is facing a "direct challenge" as citizens "are going to stand up and … refuse to cooperate with" Manama.
"Let's make no mistake. It is the Al Khalifah regime which has started this civil war. It is the Al Khalifah regime which is using violence to enforce its will. It is the Al Khalifah regime which does not act according to law, nor justice and just acts with impunity and violates the rights and freedoms guaranteed by the UN Covenant on Civil and Political Rights and the UN Declaration of Human Rights," he pointed out.
Daily anti-regime rallies have been held in the tiny Persian Gulf country since the popular uprising began in February 2011.
The demonstrators are demanding that the Al Khalifah family relinquish power and let a just system representing all Bahrainis be established.
Scores of people have been killed and hundreds of others wounded or detained amid Manama's crackdown on dissent and discrimination against the country's Shia majority.