Iraq
Iraqis rally against anti-Islam film, cartoons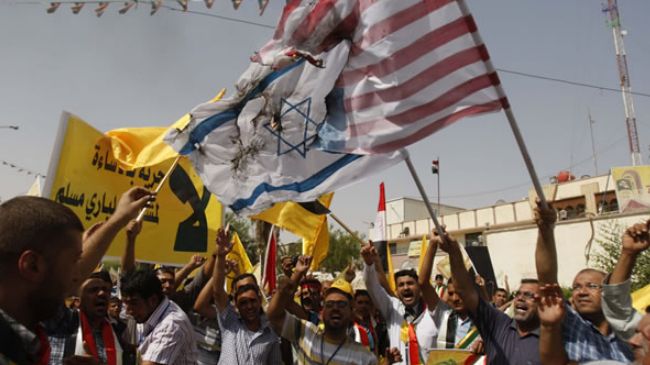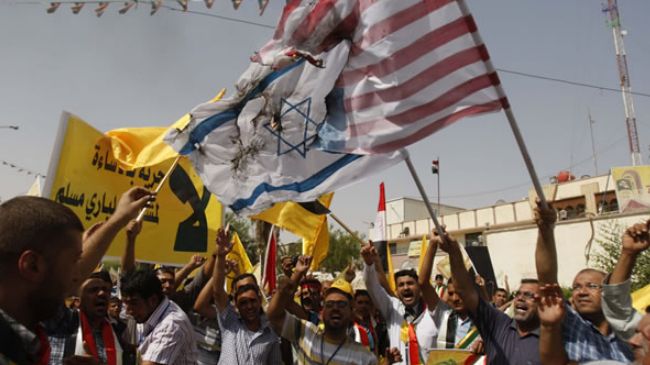 Iraqis have staged a huge anti-US demonstration in the capital to protest against a film insulting Islam's Prophet Mohammad (PBUH), Press TV reports.
Tens of thousands of Iraqis took to the streets on Friday to express their anger over the sacrilegious movie produced in the US.
The demonstrators also called for the boycott of US-made goods in response to the insulting movie. They also condemned publication of cartoons mocking Islam's prophet in a French magazine.
The rally was organized by Iraqi National Alliance. Iraqis have held several anti-US rallies since the release of the insulting film on September 11.
Protests against the US-made movie and French cartoons were also held in several other countries, including Pakistan and the Philippines.
Pakistani protesters demanded the expulsion of the US ambassador to Pakistan and the removal of the sacrilegious movie from the internet. They also slammed the West's so-called freedom of expression and called for severing ties with Washington.
The insulting movie has sparked anti-US protests across the globe with protesters demanding the US government apologize to the Muslim world over the film and punish those behind the blasphemous act.
Anger in the Muslim world was further fueled after French magazine Charlie Hebdo published cartoons mocking Prophet Mohammad (PBUH) on September 19.