Ashura
Iran
Iraq
Middle East
Iraqis Warmly Welcome Iranian Pilgrims: Najaf Governor
The governor of Iraq's Najaf highlighted the religious commonalities between Iran and the Arab nation and said his country would try its best to serve Iranian pilgrims during the Arbaeen season, which marks the 40th day after the martyrdom anniversary of third Imam.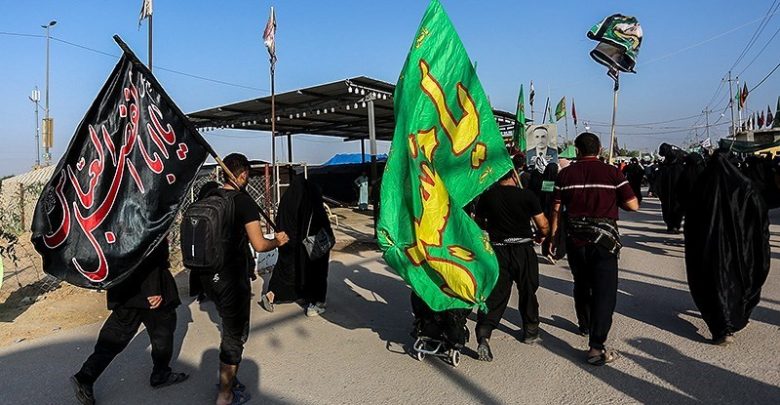 "Today, the two nations of Iran and Iraq are standing side by side, mourning for Sayyid al-Shuhada (Imam Hussein) and we should say that Imam Hussein (AS) will gather all of us together," Luay al-Yassiry told Tasnim in an interview.
"I am the governor of Najaf and my own home is full of Iranian pilgrims, and it is an honor for every Iraqi, especially the people of different cities of Najaf Ashraf Governorate, to serve the pilgrims of Imam Hussein (AS) from all over the world," he added.
"Not only do our homes host the pilgrims of Amir al-Mu'minin (AS) and Imam Hussein (AS), but also our hearts and arms are open to welcome the Iranian pilgrims," Yassiry said.
"We do our best to provide the best services to the pilgrims of Imam Hussein (AS) in the cities of Najaf and Karbala so that they can return to their countries after their pilgrimage in full health," the Iraqi official stated.
According to Iranian Police Commander Brigadier General Hossein Ashtari, since September 30, more than 2.3 million Iranian nationals have crossed the borders to visit Iraq for Arbaeen pilgrimage.
Amir Moradi, the executive manager of the Iranian government's task force charged with handling the Arbaeen pilgrimage, said that by Saturday morning, the number of people who have registered to visit the holy cities of Iraq during the Arbaeen season, has surpassed three million.
This year, the four borders of Khosravi, Mehran, Chazzabeh, and Shalamcheh are open to the Arbaeen pilgrims.
Arbaeen, one of the largest religious gatherings in the world, comes 40 days after Ashura, the martyrdom anniversary of the third Shiite Imam.
Each year, a huge crowd of Shiites flock to the Iraqi city of Karbala, where the holy shrine of Imam Hussein (AS) is located, to perform mourning rites.
In August, Iran and Iraq signed an agreement in Tehran to reopen the Khosravi border crossing and remove visa restrictions for Iranian Arbaeen pilgrims.
Iran and Iraq also agreed to raise the level of services and facilities for the pilgrims and enhance border security during the Arbaeen season, which will culminate in a large gathering in Karbala on October 19.