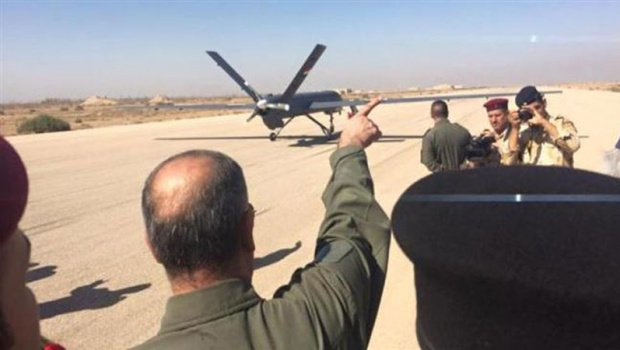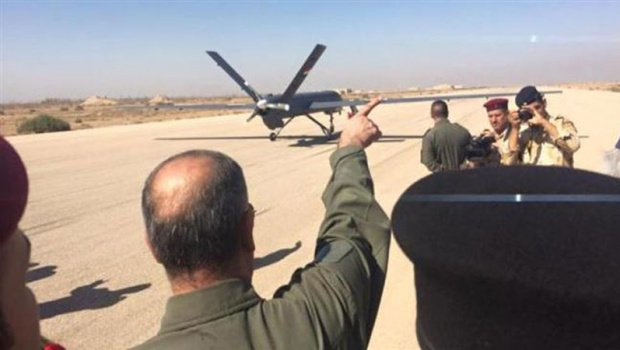 The Iraqi army has managed to fly its first combat drone towards the restive Province of Anbar to strike positions belonging to the ISIL Takfiri terrorists.
Iraq's Arabic news channel al-Sumaria reported the drone took off from al-Kut airbase in the eastern Province of Wasit on Saturday morning, adding that the flight was conducted in the presence of Iraq's Defense Minister Khalid al-Obeidi.
The unmanned warplane, armed with anti-tank and anti-personnel missiles, is capable of striking stationary and moving targets.
Gruesome violence has plagued the northern and western parts of Iraq ever since ISIL Takfiris launched an offensive in June 2014, and took control of portions of Iraqi territory. The terrorists have been committing vicious crimes against all ethnic and religious communities in Iraq, including Shias, Sunnis, Kurds, Christians and others.
The head of Amiriyah Fallujah's district council, Shaker al-Issawi, told Iraqi News online newspaper that three civilians were killed and 12 others sustained injuries in the district when ISIL terrorist bombarded their houses with mortar shells and rockets.
Earlier on Friday, the army managed to kill 19 ISIL terrorists and wounded 35 others by an artillery strike in the city of Ramadi in Anbar.