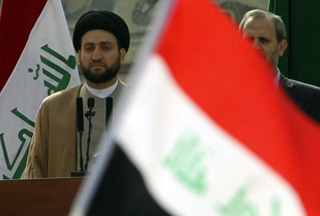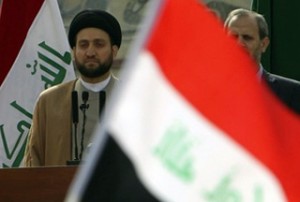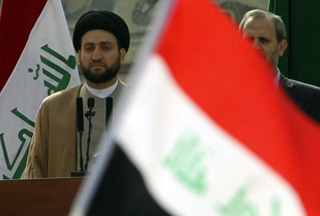 The leader of Iraq's largest Muslim party, Ammar al-Hakim, says Baghdad does not allow conditioning of improved ties with neighboring Arab states to discounting warm relations with Iran.
"We believe that Iraq must establish close ties with Iran, Turkey, and Arab states," the clerical figure, who leads the Islamic Supreme Council of Iraq, said in an interview with Iran's Islamic Republic News Agency.
"Some sensitive issues exist in relations between Iran and Arab states. The same goes for Iran and the US. [However,] Iraq's national interests make it necessary for us to establish the closest ties with Tehran," he added.
Hakim pointed out that Iran was the first country to recognize Iraq's new government after the fall of former dictator Saddam Hossein, adding that this move showed that Tehran had the interests of the Iraqi people at heart.
Since the 2003 US-led invasion of Iraq, Iran has played a major role in the country's reconstruction effort.
The construction sector is still the area in which Tehran is most active. Many state companies have invested consistently in the post-conflict reconstruction.
In 2008, Iran offered a loan of one billion dollars for projects in Iraq. Early the next year, Iran was awarded the 1.5 billion dollar contract for the proposed construction of a complex of houses, schools, hotels and shops in Basra.
Several Iranian companies have invested with public participation in the holy cities of Najaf and Karbala, pilgrimage sites for Muslims worldwide. Hundreds of thousands of pilgrims who visit the sites every year come from Iran.
The governor of Najaf says close to 20 million dollars have been allocated as an annual sum for projects that involve improving the cities' infrastructure.