Iraq
Middle East
Iraq's Hashd Shaabi Starts Wide-Scale Operation to Secure Diyala after ISIL Terrorist Attack
Iraq's Hashd Shaabi paramilitary force announced on Sunday it has started a wide-scale security operation aimed at pursuing remnants of ISIL terrorists and securing the eastern governorate.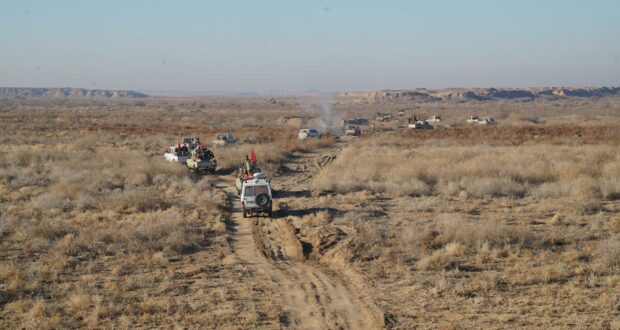 Head of Hashd Shaabi's Diyala Operations Taleb Al-Mousawi said the anti-terror operation kicked off at 7:00 a.m. on Sunday.
At least 3 brigades of the Hashd Shaabi, also known as Popular Mobilization Units, are taking part in the operation in Dayala's Al-Azim district, Al-Mousawi said, noting that it comes following the flagrant attack carried out by ISIL terrorist earlier on Friday in the area.
"The operation aims at tightening the grip on ISIL terrorists on the eastern and western banks of Al-Azim river," he said, clarifying that the anti-terror forces will go ahead with the offensive despite the cold weather.
"ISIL attack against our security forces won't break our determination to crush these terrorists," the commander added.
Earlier on Friday, January 21, ISIL terrorists attacked an Iraqi army barracks in Diyala province, killing 11 soldiers.