Iraq
Iraq's Khaldiyah Island fully purged from Takfiri militants: PM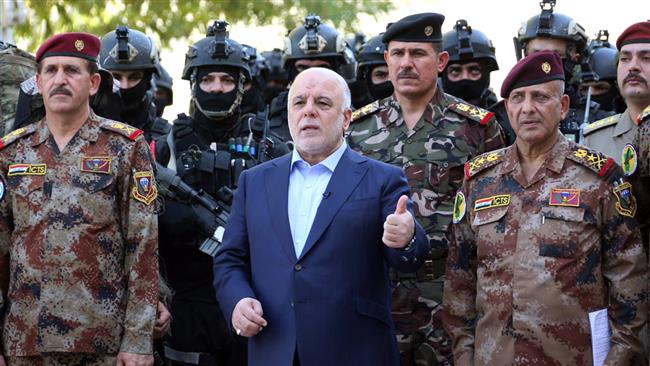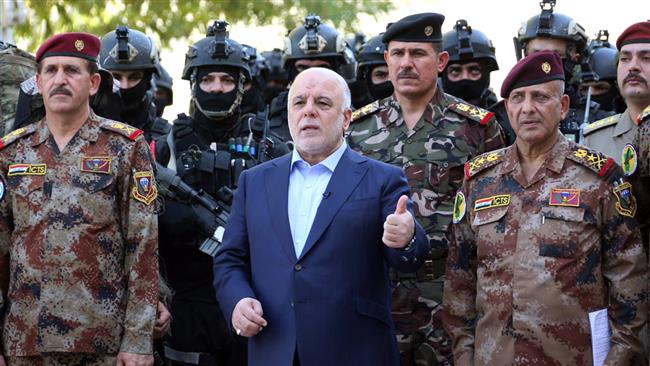 Iraqi Prime Minister Haider al-Abadi has announced the full liberation of the city of Khaldiyah from the hands of the Daesh terrorists group.
In a statement released on Saturday, Abadi announced that Iraqi forces had dealt the Takfiri terrorists a "humiliating" defeat in Khaldiyah and had fully freed the town, located in the country's Anbar province.
Lieutenant General Rashid Falaih announced that over 1,000 Daeshis had been killed during the Iraqi army's operations aimed at freeing the strategic area, located between the cities of Ramadi and Fallujah.
Abadi also noted that the liberation of Khaldiyah adds to Iraq's this year big victories, the latest of which being the recapturing of the northern town of Qayyarah from the grip of the Daesh.
The Iraqi army's recent liberation of Qayyarah is a major stepping stone in their push to conduct a major liberation operation in the nearby city of Mosul.
The Iraqi army is gearing up for a major offensive in late September to purge Daesh from Mosul, the last remaining bastion for the terror group in the north of the country. Iraqi forces have managed to wrest control of several areas in the southern parts of the city.
The northern and western parts of Iraq have been plagued by gruesome violence ever since Daesh terrorists mounted an offensive in June 2014.
The Iraqi army and fighters from the Popular Mobilization Units have been engaged in joint operations to retake militant-held areas.