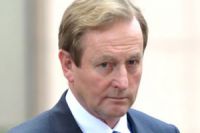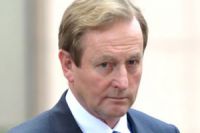 Ireland has become the first country in the eurozone to exit its bailout program three years after seeking emergency help.
On Sunday, Irish Prime Minister Enda Kenny said on state television that the country was formally free from the shackles of the bailout, calling it "an important step" but "not an end in itself."
The Irish prime minister further noted, "Our lives won't change overnight."
Kenny also said that the government would introduce a plan for Ireland's economy between now and 2020 that would "ensure that never again will Ireland's stability be threatened by speculation and greed."
Ireland's international creditors — the European Union, the European Central Bank and the International Monetary Fund — have significantly affected the policymaking and path of the Irish economy.
The creditors supplied an 85 billion euro bailout loan to Ireland in 2010, coming mostly from external loans and guarantees, which includes 17.5 billion euro taken mostly from Ireland's public pension fund.
The country's path to full recovery, however, seems to be littered with challenges as it faces more austerity.
On December 13, Irish Finance Minister Michael Noonan said Dublin would continue its harsh austerity policies.
"We must continue with the same types of policies, because the deficit is too high," Noonan said, adding, "It has to be brought down below hree percent, and then it has to be brought into balance in subsequent years. The debt is too high and we have to have strategies to make the debt even more sustainable than it is now."
The country's national debt is predicted to reach 206 billion euros by the end of this year, corresponding to 124 percent of annual GDP.
Europe plunged into financial crisis in early 2008. Insolvency now threatens heavily debt-ridden countries such as Greece, Portugal, Italy and Spain.
The worsening debt crisis has forced EU governments to adopt harsh austerity measures and tough economic reforms, which have triggered massive demonstrations in many European countries.