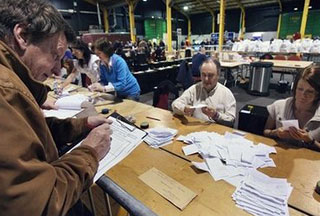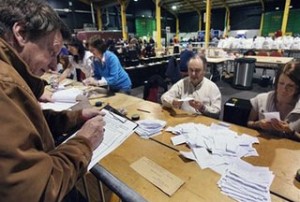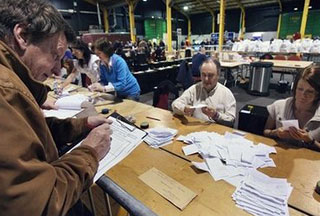 Official results show that Ireland has overwhelmingly voted in favor of the European Union's Lisbon Treaty which plans to modernize and strengthen the 27-nation bloc's institutions.
According to the final results of a re-run referendum published Saturday, 67.13 percent supported the reform plans against 32.87 percent.
"Today the Irish people have spoken with a clear and resounding voice," Prime Minister Brian Cowen told reporters in Dublin Saturday. "It is a good day for Ireland and it is a good day for Europe."
The result is a relief for Cowen, who would have been likely to lose his job had it gone the other way. His center-left coalition has lost its technical majority in parliament and is suffering in opinion polls.
The Lisbon Treaty, the successor to the European Union Constitution, is publicized as a necessary update to streamline Brussels institutions.
The controversial treaty would create a new EU president and secretary of state as the world's largest political and economic alliance encompassing almost 500 million people seeks to align its foreign policy.
EU leaders have agreed to implement the reforms to help the bloc play a more critical role on the global stage.