Iran
Middle East
Technology
IRGC Aerospace Commander: Iran among 10 Top World Radar Manufacturers
Commander of the Islamic Revolution Guards Corps (IRGC) Aerospace Force Brigadier General Amir Ali Hajizadeh underlined his country's high capability in production of different military equipment, saying that Iran stands among the world's 10 top states manufacturing radars.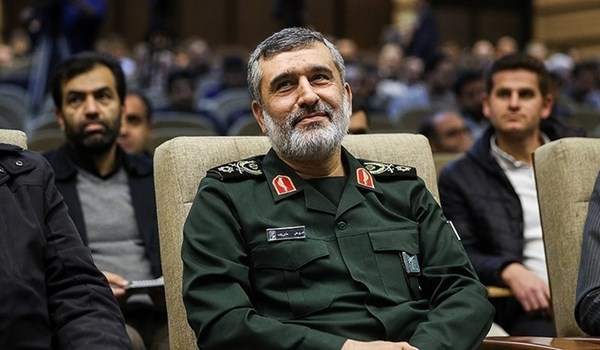 "Out of 20 radar manufacturing states in the world, certainly the Islamic Iran is among the 10 ten," General Hajizadeh said, addressing a ceremony to put into operation two home-made Qadir-class radars in the Central and Southeastern provinces of Yazd and Kerman on Tuesday.
He added that overlapping of the radar networks developed by the Iranian Army and the IRGC is one of the major military achievements of Iran, noting that the young Iranian experts are able to produce all radars needed by the operational forces.
"The next radar will be launched in Chabahar city (in Sistan and Balouchestan province) in the next three months and the number of the Qadir-class radars will increase to 8," Hajizadeh said.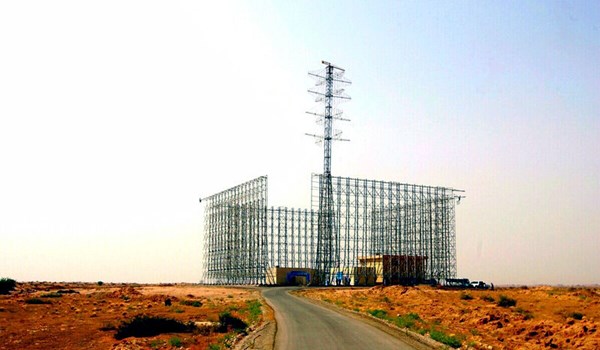 Qadir-class radar
Late in September, the Iranian Army's Air Defense Force unveiled a new home-made semiconductor radar named Soroush with the capability to detect and trace stealth targets and a smart radar integration system.
Soroush radar, designed and manufactured by the self-sufficiency jihad of the Army Air Defense Force, was unveiled and joined the country's integrated air defense network.
The radar is capable of detecting targets with low radar cross-sections at short and medium altitudes up to a range of 220 km.
Also, given the use of semiconductor technology, it is able to perform missions in any weather conditions and has a very high activity duration and high resistance to electronic warfare.
According to the commander of the Army Air Defense Force, the new radar enjoys very high mobility and has been manufactured on international standards.
Another system unveiled by the Army Air Defense Force is named Misaq, which is a smart system combining capabilities of primary and secondary radars.
In addition to receiving information about the targets from primary and main radars, the system is able to combine the information given by secondary radars and all sensors and provide them to the integrated air defense network with high precision.
This system does not require manpower and operators as it automatically takes information and provides it to the integrated air defense network.
Also last month, Iran had unveiled a new 3D and phased-array radar system capable of detecting hundreds of small flying objects simultaneously.
The new radar named Kashef-99 (Discoverer) was unveiled in a ceremony participated by Commander of the Army's Khatam ol-Anbiya Air Defense Base Brigadier General Alireza Sabahi Fard.
Kashef-99 is a 3D, phased-array and mobile radar which has been designed and manufactured at the Army Air Defense's Center for Research on New Technologies and is capable of detecting up to 300 small-size flying objects from a distance of 12km simultaneously.
In a relevant development in April, Iran unveiled two home-made strategic phased array radar systems named Khalij-e Fars (Persian Gulf) and Moraqeb (Watcher) in a ceremony participated by Army Chief Commander Major General Seyed Abdolrahim Mousavi and General Sabahi Fard.
The long-range and strategic Khalij-e Fars radar is a 3D phased array system covering a range of over 800km which can detect all conventional and radar-evading targets and ballistic missiles.
Moraqeb is also one of the pioneering precise 3D phased array systems with a range of 400km which can trace micro-size targets in low and mid altitude as well as drones and radar-evading flying objects.
In recent years, Iran has made major breakthroughs in its defense sector and attained self-sufficiency in producing important military equipment and systems.
The IRGC in 2014 unveiled Qadir phased array radar system.
The radar which can detect hostile flying objects up to 300km in altitude and 1,100km in distance was tested in Payambar-e Azam (the great messenger) 6 wargames in 2011.
The powerful radar is capable of detecting flying targets, radar-evading fighter jets and drones, cruise and ballistic missiles and low-orbit satellites.
Iran has locally made radar systems with different ranges up to some 1,850 miles (3,000 kilometers).
Commander of the Islamic Revolution Guards Corps (IRGC) General Hossein Salami announced in 2018 that Iran had developed a new type of radar with the capability to monitor satellites in the Low Earth Orbit (LEO).
"We have been able to build space-monitoring radars which monitor satellites in the LEO," General Salami said.
He underlined ineffectiveness of economic sanctions and boycott of science and technology against Iran, and said Iranian experts have also manufactured drones that are able to carry out operations in a flying range of 3,000km, as well as high-speed ballistic missiles which can destroy enemy warships.