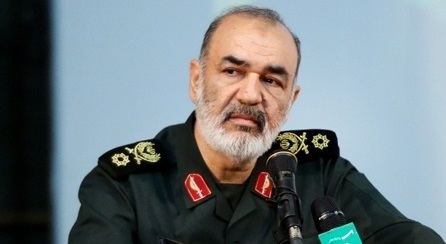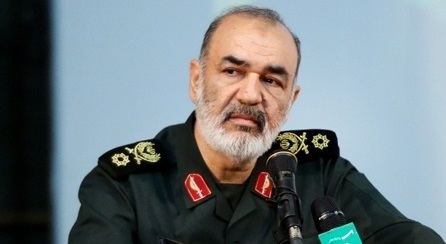 Iran's Islamic Revolution Guard Corps (IRGC) Deputy Commander Brigadier General Hossein Salami said on Thursday that the US successive defeats in foreign and domestic policies indicate that they are taking their own lives.
The US scandal and their repeated defeats in the world helps Islam to broaden its might day by day globally, thought the US officials have spent billions of dollars to sponsor Islamophobia in the world but to no avail, General Salami said.
The US not only has lost its power in Iran but also they have been driven out from the eastern Mediterranean to the Red Sea, he said.
The American employed all means and leverages to bring us to our knees in the past 40 years but vigilance of the Iranian people and wisdom of their Supreme Leader disappointed them, the IRGC commander said.
Taking advantage of satellites, global networking, biggest economic might and powerful military domination has brought them nothing except consecutive defeats, General Salami said.