Iran
IRGC broke monopoly of superpowers in skies: Cmdr.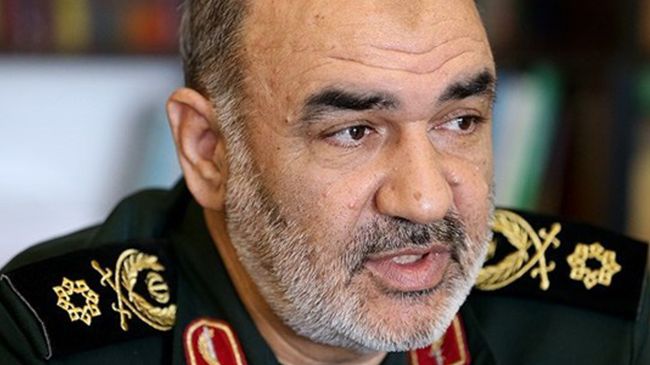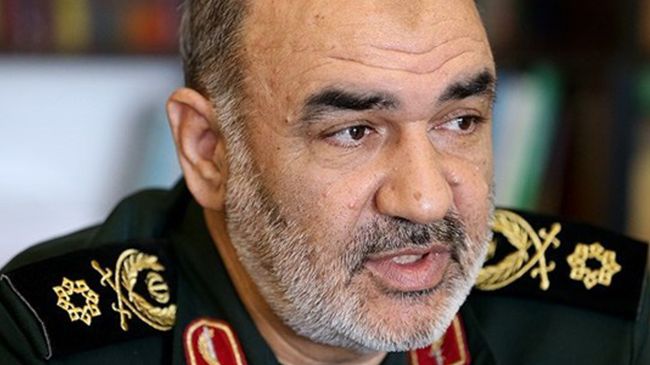 A high-ranking Iranian commander says the Islamic Revolution Guards Corps (IRGC) has broken the monopoly of superpowers in the skies by designing and producing multiple indigenous aircraft.
Deputy Commander of the IRGC Brigadier General Hossein Salami said on Wednesday that Iran's latest domestically designed and built Shahed-129 (Witness-129) combat drone has a 24-hour time-on-station capability, can launch precision missiles at targets and enjoys unique navigation functions.
He added that the unmanned aerial vehicle (UAV) actually marked another aviation achievement for Iran, and broke the monopoly of major powers in the skies.
The Shahed-129 (Witness-129) drone is a combat UAV capable of carrying eight bombs or domestically-manufactured Sadid missiles at the same time, and is designed to hit stationary and mobile targets alike.
It has an effective operational radius of 1,700 km in terms of precision targeting, flight endurance of 24 hours on a single fuel run and a flight ceiling of 24,000 feet. It has a monitoring capability of 200 km radius.
Commenting on the latest remarks made by US President Barack Obama that Washington does not seek to overthrow the Islamic establishment in Tehran, Salami stated that American statesmen have come to realize that the Islamic Republic of Iran is invincible.
"Such comments attest to the fact that the stability, power and strength of Iran's Islamic system has reached a level that world powers no longer think of challenging or toppling the Iranian government," the senior IRGC commander pointed out.
He added that major world leaders have come to realize that the Islamic Republic of Iran in undefeatable, and it is better to interact with Tehran under equal footing than to confront it.
"We are not seeking regime change, and we respect the right of the Iranian people to access peaceful nuclear energy," Obama said in his address to the UN General Assembly on September 24.