Iran
IRGC Commander Describes Missile Industries as Iran's Main Power Component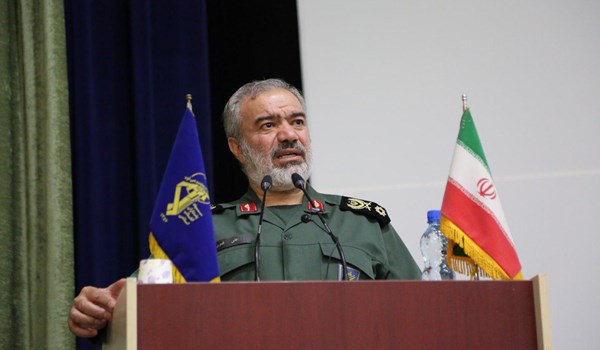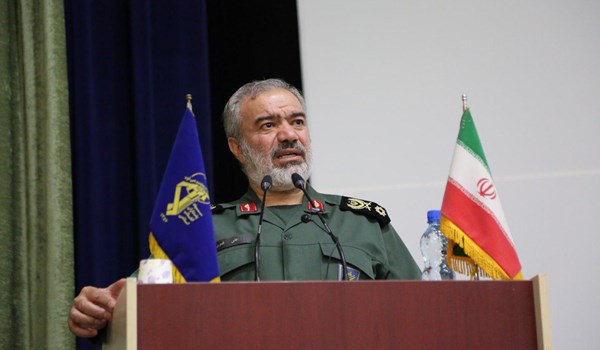 A senior commander of the Islamic Revolution Guards Corps (IRGC) underlined the high importance of Iran's missiles program for its security, blasting the European states for meddling in the country's internal affairs and defensive issues.
"Today, missiles have turned into a component of power in the Islamic Republic of Iran. Of course, it is a component that the enemy is informed of, but there are many other components of the Islamic Republic's power that they are not aware of at all," Deputy IRGC Commander for Coordination Rear Admiral Ali Fadavi said in an interview with Vatan Emrouz newspaper on Sunday.
He downplayed the European countries' attempts to hinder Iran's missile advances, and said, "They just obey the US with no authority and principally, they are not important."
"The Europeans have shown that they have never acted outside the framework specified by the US both in their thoughts and actions," Rear Admiral Fadavi said.
In relevant remarks late in May, IRGC Lieutenant Commander Brigadier General Hossein Salami brushed aside any possibility for the country to negotiate on its missile power, reiterating Tehran's intention to further strengthen its capabilities in this arena.
"Nobody can take away missile project from Iran and everybody who fears can take shelter," General Salami said in reaction to the remarks by US Secretary of State Mike Pompeo on Iran.
"We have reached a level of power that the US secretary of state urges Iran in its 12 demands to end its presence in the region, as this means that we cannot end Iran's presence," he added.
General Salami reiterated that US secretary of state had also said that Iran should stop development of ballistic missiles and this meant they could not and Iran itself should do it.
"Iran will not abandon its might and influence, as it is not physical clout; rather it is Islamic belief and logic that has infiltrated the region," he underlined.
General Salami said that it was unimaginable for the West to see Iran transcend borders and threaten their dominance and power in those areas.