Economy
Iran
Middle East
IRGC Commander: Iran Experiencing Oil-Free Economy
Commander of the Islamic Revolution Guards Corps (IRGC) Major General Hossein Salami underlined that Iran has turned the US sanctions into an opportunity and is developing an oil-free economy.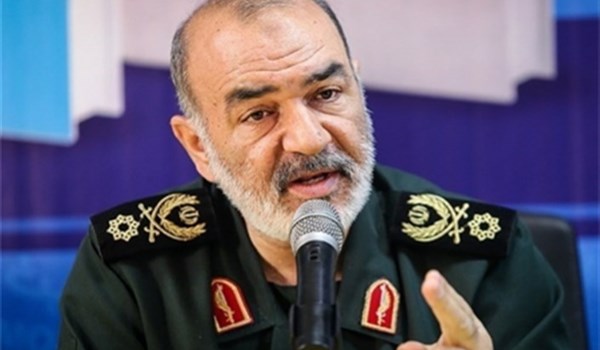 "The enemies' strategies have failed against the Islamic Republic. Today, the enemies' strategy of economic siege is at its peak and Iran is experiencing an economy without oil under the present circumstances," General Salami said, addressing a forum in the Central city of Qom on Thursday.
He also added that despite the extensive US sanctions, Iran has made astonishing progress in scientific and research fields.
In relevant remarks in June, Iranian Foreign Minister Mohammad Javad Zarif had said that his country was mulling oil-free financial policies to counter Washington's economic sanctions that constitute a case of terrorism.
"They have opened economic war on our nation and we are also facing the Americans' propaganda and attempts to spread hatred," Zarif said in a meeting with his Japanese counterpart Taro Kono in Tehran.
He referred to the US administration's economic terrorism against Iran, and said, "We will find ways for the welfare and comfort of our nation in these hard conditions, including revising the budget and financial policies to make them oil-free."