Economy
Iran
Middle East
North America
IRGC Commander: Iranian Nation Well-Arranged to Thwart Sanctions
Islamic Revolution Guards Corps (IRGC) Commander Major General Hossein Salami said that the Iranian nation is well prepared and arranged to defuse the sanctions aimed at bringing the country to its knees.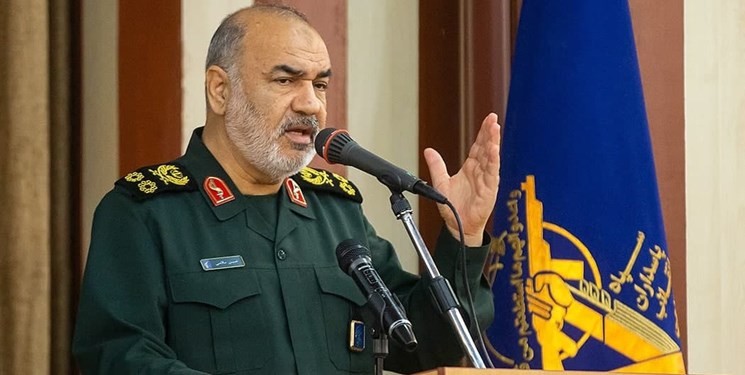 "Our nation is progressing and we are cutting all dependencies. In our view, sanctions are one of the major historical opportunities for Iran, not an opportunity for just a period of time," General Salami said on Sunday.
"The Iranian nation has a serious and jihadi arrangement to go past the sanctions and meet its needs," he added.
General Salami said that sanctions have turned into an opportunity and incentive for progress and movement among the Iranian people, noting, "Today we see many products that we had to import before and made us dependent on other countries are produced by our hardworking and knowledgeable youth."
In relevant remarks in September, General Salami had said that the advanced defense achievements, weapons and military equipment produced by Iranian experts proved that the country had turned the US sanctions into opportunity.
"We have managed to create an opportunity from the sanctions that entails the high-speed scientific and technological progresses that we are witnessing in the field of defense power," General Salami said, addressing the inauguration ceremony of a permanent exhibition of the IRGC Aerospace Force's strategic achievements in Tehran.
"We never pause and we never stop production of power and we have achieved the techniques and formula of developing science and technology to defend our country's vital interests and values and have found out the equations of independence," he added.