Iran
IRGC Commander: Iran's Quest for Precision Striking Driven by Religion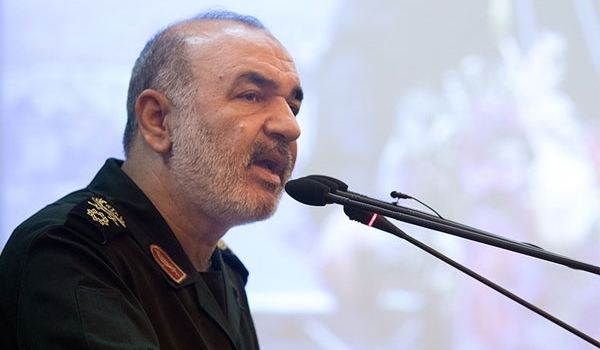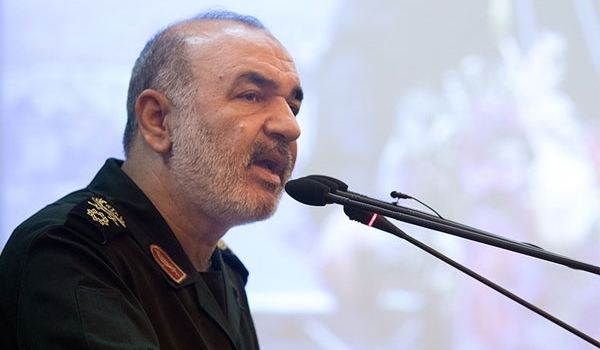 Lieutenant Commander of the Islamic Revolution Guards Corps (IRGC) Brigadier General Hossein Salami underlined that Iran's research and efforts to build missiles and weapons with higher precision targeting capability are rooted in religious beliefs and not for military objectives.
"The emphasis laid by Supreme Leader (of the Islamic Revolution Ayatollah Seyed Ali Khamenei) on building high-precision missiles is political and religious rather than being technical, while our enemies don't care for the people's massacre and, thus, don't need precision," Salami said, addressing a forum in Tehran on Wednesday.
He said in line with Islamic rules, Iran is in a quest for high-precision missiles and opposes nuclear weapons because it does not want to kill innocent people in any possible war. "Islam has specific frameworks for retaliation," he added.
In recent years, Iran has made great achievements in its defense sector and attained self-sufficiency in producing essential military equipment and systems.
Iranian officials have always stressed that the country's military and arms programs serve defensive purposes and should not be perceived as a threat to any other country.
In relevant remarks in February, Iranian Air Force Commander Brigadier General Hassan Shah Safi announced that the country enjoys full capability to optimize its hi-tech weapons systems with high precision striking capability and building new generations of missiles.
"The Air Force is fully capable of building equipment for bottleneck operations, overhauling different types of aircraft and manufacturing and optimizing different types of laser(-guided) weapons with pinpoint striking capability and new generations of missiles," Shah Safi said, addressing a ceremony in Tehran.
He also underlined that the Iranian Air Force enjoys expertise and equipment for electronic warfare and is capable of increasing the flying range of its fighter jets, conducting aerial refueling and mounting defensive weapons on combat fighters.
The Iranian Armed Forces have recently test-fired different types of newly-developed missiles and torpedoes and tested a large number of home-made weapons, tools and equipment, including submarines, military ships, artillery, choppers, aircrafts, UAVs and air defense and electronic systems, during massive military drills.
Defense analysts and military observers say that Iran's wargames and its advancements in weapons production have proved as a deterrent factor.