Economy
Iran
Middle East
IRGC Commander Stresses Failure of Economic War against Iran
Commander of the Islamic Revolution Guards Corps (IRGC) Major General Hossein Salami said on Sunday that the US sanctions and economic war against Iran have all failed, stressing the major role played by Supreme Leader of the Islamic Revolution Ayatollah Seyed Ali Khamenei in the Iranian nation's victory.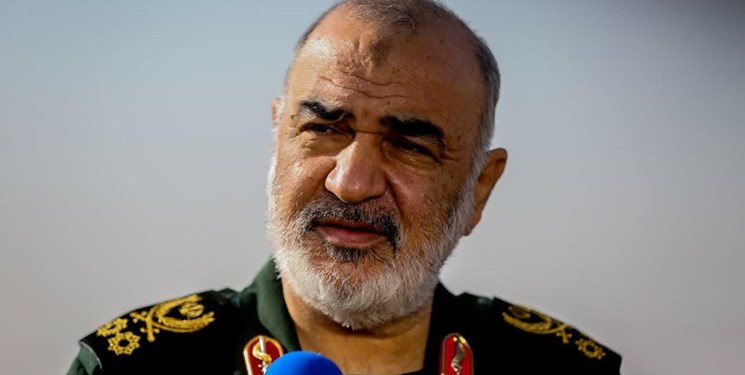 "The country was sieged but was not hurt and the enemy failed in the economic war too," General Salami said.
He said that the country has several times gone to the threshold of war, but the firm stance shown by Ayatollah Khamenei has pushed back the enemies, but mentioned that the military forces need to keep secret the instances of such confrontations "where the enemy escaped and how it withdrew and why they are handcuffed"
General Salami said that the enemy no more has the face of a lively empire, noting that the enemy has disguised itself as a great-looking power but it is hollow inside.
He also underlined that Iran is now equipped with the most state-of-the-art weapons similar to what its enemies possess.
In relevant remarks last Wednesday, Iranian First Vice-President Eshaq Jahangiri said that the US officials have themselves admitted that the former administration's maximum pressure policy against Iran does not work.
The Americans, including the current leaders of the White House, have admitted that the economic war and maximum pressure policy have not worked on the Iranian people, Jahangiri said.
He said that the enemy imposed an economic war on Iran three years ago in order to pressure the people, adding that the people of Iran resisted and the plan failed.
Jahangiri said that Washington should realize that it was them which violated the resolutions.
Also, on Thursday, Iran's President Hassan Rouhani said that the new US administration's admission of the failure of the maximum pressures policy is a victory for the Iranian nation.
The former US administration did its best to make the Iranian nation bow before its "shameful will" but it was the Iranian nation that eventually emerged as the winner of this war of the wills, Rouhani said.
Rouhani said that today the new US rulers are constantly admitting that the policy of "maximum pressure" pursued by the US former administration against Iran has failed.