Iran
IRGC Commander Suleimani: Iran to Give "Stunning" Response to Enemies' Threats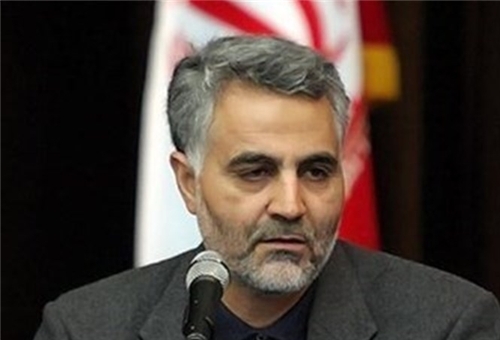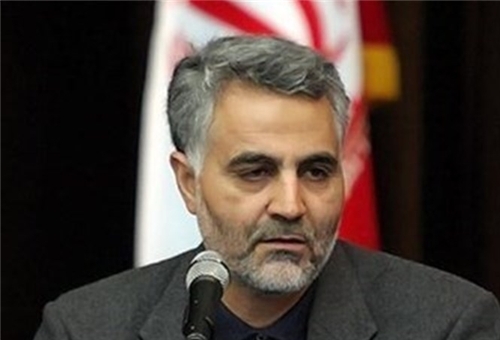 Commander of the Quds Force of the Islamic Revolution Guards Corps (IRGC) Major General Qassem Suleimani hailed the preparedness of the Iranian Armed Forces, and said Iran will give a stunning response to the enemies in case of any possible attack on the country.
"The enemies do not realize that the Iranian people are able to astound them," Major General Suleimani said, addressing a ceremony in the Southern Kerman province on Thursday.
He reiterated that the enemies assume that Iran is like Afghanistan or Pakistan, but this is a wrong assessment.
"Relying on its devoted nation, our country will strongly confront any threat posed by the enemies," Major General Suleimani added.
Earlier this week, Iranian Defense Minister Brigadier General Hossein Dehqan underlined that the country's Armed Forces are prepared to confront any possible threat by the enemies.
"We do not threaten any country, but we can respond to threats at any level," the Iranian defense minister said.
Brigadier General Dehqan also pointed to the US's increasing military presence in the Middle East, and stressed that Washington seeks to promote "Iranophobia" among the Persian Gulf Arab governments to serve its own interests in the strategic region.
The Iranian defense minister further emphasized Iran's significant position in the Middle East in terms of defense capabilities, describing the Islamic Republic as the pioneer of "peace, stability and integrity" in the region.
In recent years, Iran has made major breakthroughs in its defense sector and attained self-sufficiency in producing important military equipment and systems.
Despite its great defense achievements, the Islamic Republic has repeatedly said its military might poses no threat to other countries, insisting that its defense doctrine is merely based on deterrence.