Iran
IRGC Commander Underscores Iran's Ground Force Power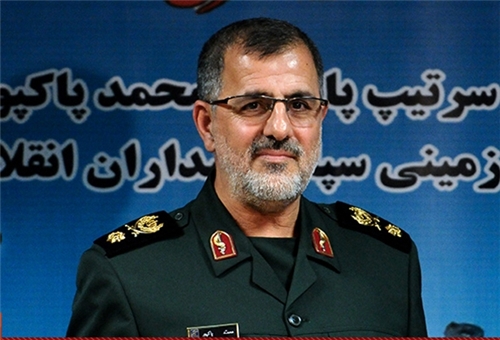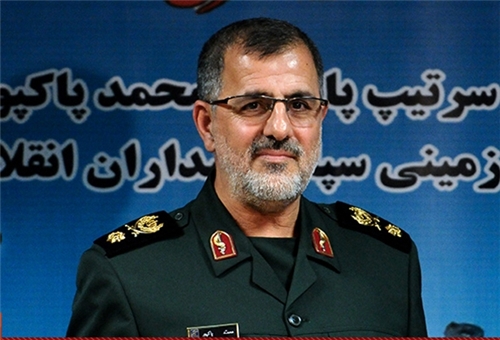 Commander of the Islamic Revolution Guards Corps (IRGC) Ground Force Brigadier General Mohammad Pakpour said his troops are among the best in the region.
"Today, the Army and IRGC's Ground Forces are among the best and most powerful ground forces of the region," Pakpour told reporters on the sidelines of a ceremony to commemorate IRGC Missile Industry martyrs in Tehran on Monday.
In similar remarks in February, Pakpour underscored the IRGC's full preparedness to defend the security and territorial integrity of Iran powerfully.
"Thanks God and due to the good management done by Iran, we have no special security problem in the country; generally speaking, the problems are in our neighboring countries and sometimes the terrorist elements are directed towards Iran from outside," Pakpour said, addressing the representatives of West Azarbaijan province at the parliament in February.
"The dedicated forces of the IRGC Ground Force are fully ready to defend and establish security in every part of Iran under any conditions," he added then.
Also in September 2013, the Iranian General said his border control units were equipped with the most advanced reconnaissance and combat drones.
"Today, the IRGC Ground Forces have been equipped with the most modern reconnaissance and combat drones," Pakpour told FNA at the time.
He also underlined the Iranian Armed Forces' full control over the country's borders, specially the Northwestern borders, and said, "Today, this region enjoys a full level of security and local people have contributed a major role in the establishment of this security."
Iran has recently made giant advancements in aerospace industries, specially in designing and manufacturing pilotless drones.