Iran
IRGC forces bust terrorist cell in northwestern Iran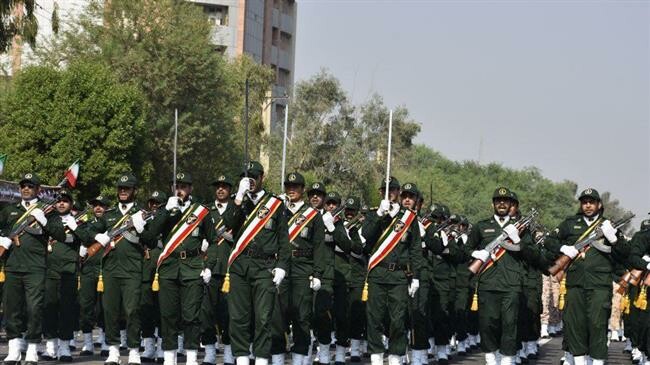 Forces of Iran's Islamic Revolution Guards Corps (IRGC) have dismantled a four-member gang of terrorists in the country's northwestern border with Turkey.
In a statement on Monday, the IRGC's Hamzeh Seyed al-Shohada Base said the clashes with members of the terrorist group, affiliated to the global arrogance, occurred in Chaldoran region in the province of West Azarbaijan Sunday night.
It added that the IRGC forces managed to kill one terrorist, injure two and arrest another member of the gang.
A considerable amount of weapons, ammunition and telecommunication systems were also confiscated from the terrorists, the statement noted.
Iran's northwest has repeatedly witnessed attacks by terrorist elements.
Back in January 2018, Iranian security forces dismantled a terrorist group and arrested its members in the same province.
The Intelligence Ministry issued a statement, saying the terrorist group had engaged in armed confrontation with Iranian security forces on January 3, during which they used a local woman as a human shield and killed three Iranian security forces.
One terrorist was killed and several others were injured during the operation. A number of their weapons and explosives as well as a notebook containing guidelines for creating unrest were seized, according to the statement.