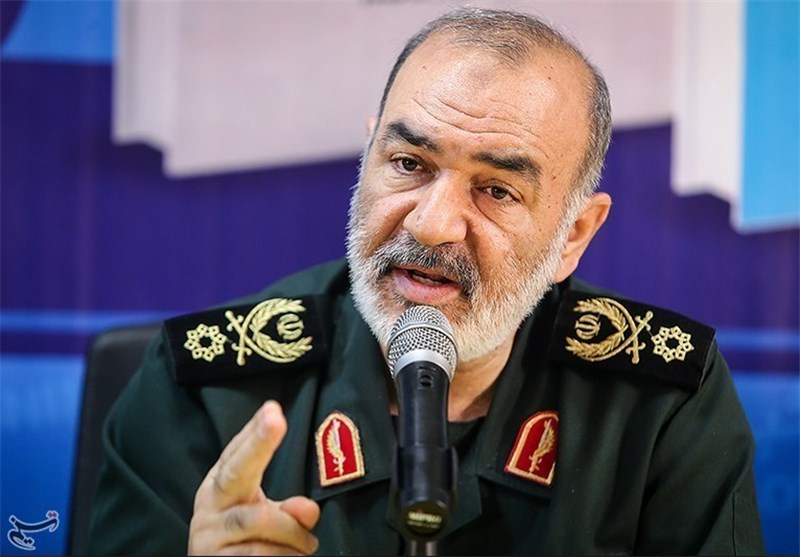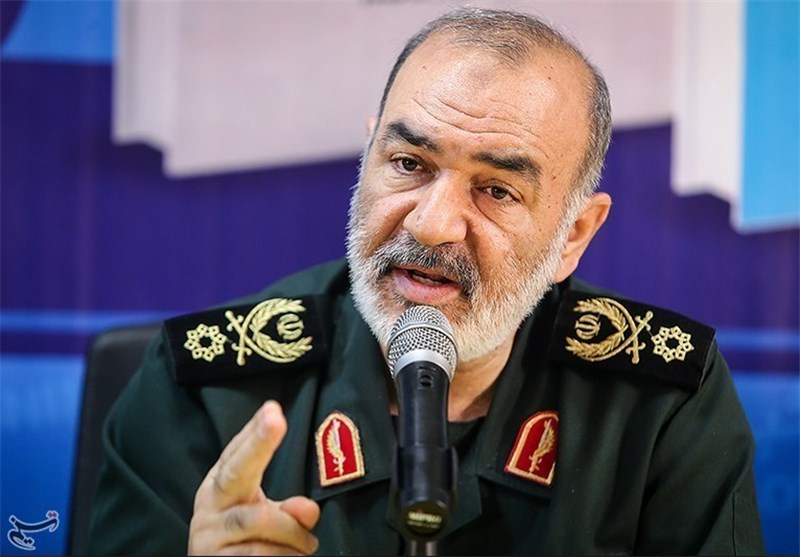 Lieutenant commander of the Islamic Revolution Guards Corps (IRGC) said a recent missile attack on terrorists in northern Iraq had a clear message for the enemies that any hostile action against Iran would draw a crushing response.
Addressing a cultural ceremony on Saturday, Brigadier General Hossein Salami said the recent operation against anti-Iranian terrorists in the Iraqi Kurdistan Region bears a clear message that "we do not leave any act of the enemy unanswered."
The commander underlined that any hostile measure against Iran would receive reactions on a much larger scale.
Iran would show no tolerance when it comes to its national security, General Salami underscored, adding, "The response (to hostility) is decisive, regrettable (for enemies) and crushing."
He finally recommended the whole adversaries to get Iran's message and keep it in mind before making plans.
On September 8, the Islamic Revolution Guards Corps launched a missile attack on a center in the Iraqi Kurdistan Region which was used for training anti-Iran terrorists and hosted a meeting of terrorist leaders.
In comments in May 2017, Leader of the Islamic Revolution Ayatollah Seyed Ali Khamenei cautioned the adversaries about the "harsh reaction" they will have to suffer in case of any offense against Iran, stressing that the era of hit and run is over.
"The enemies should know that if they come up with the idea of an act of aggression against Iran, they will face a harsh reaction," Ayatollah Khamenei said, reminding the enemies that they might begin a war against Iran, but the decision to end it would not be theirs.