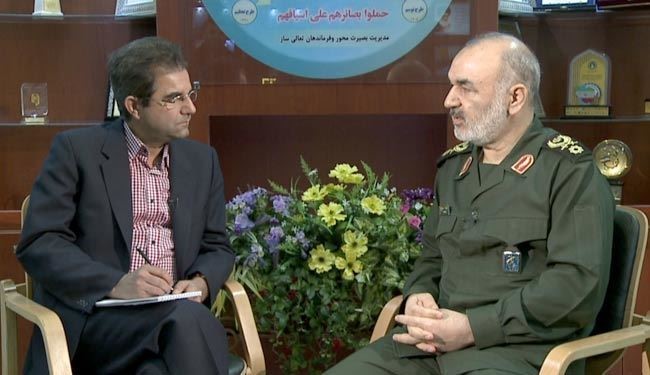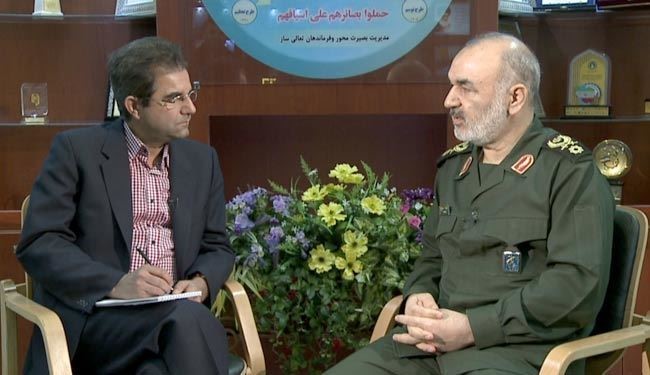 Brigadier General Hossein Salami, the second-in-command of Iran's Islamic Revolution Guards Corps (IRGC), on exclusive interview with Al-Alam TV warned that Israel should be waiting for a special revenge.
Hezbollah and IRGC historically shows that had react (to any aggression of Zionist), General added.
His comments came in reaction to an Israeli attack in Syria's Golan Heights in which senior IRGC commander Brigadier General Mohammad Ali Allahdadi as well as six members of the Lebanese resistance movement, Hezbollah, were martyred.
The attack occurred on Sunday when an Israeli military helicopter fired two missiles into Amal Farms in the strategic southwestern city of Quneitra, close to a line separating the Syrian part of the Golan Heights from the Israeli-occupied sector.
Jihad Mughniyeh, the son of martyred Hezbollah top commander Imad Mughniyeh was among fighters martyred in the attack.
"This action was the reflection of numerous defeats that both Americans and Israelis have suffered in their current strategies," the commander added.
He said their failure in Syria, Iraq, Lebanon, Yemen and Bahrain made them understand that their existence is on the decline.
"They have seen IRGC's reactions before, and therefore they are worried, and they will witness destructive thunderbolts in practice," he said.