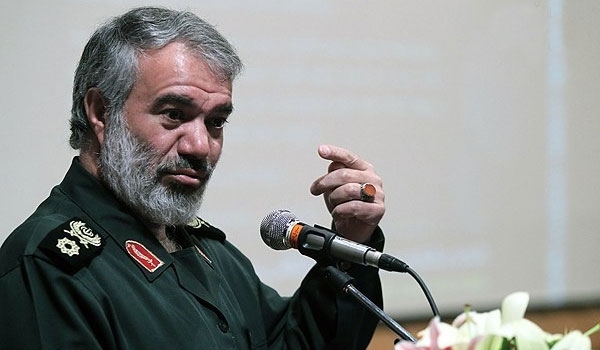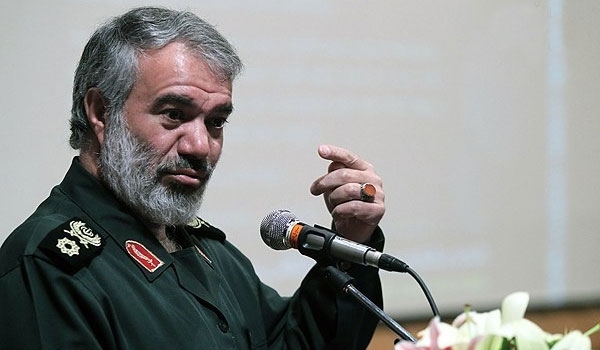 The US has given up the military option against Iran for the heavy costs and little gains of war against a highly-deterrent country, Commander of the Islamic Revolution Guards Corps Navy Rear Admiral Ali Fadavi said on Sunday.
"The naval capacities can make our biggest enemies regret bullying," Rear Admiral Fadavi said, addressing a joint forum of the Army Navy and IRGC Navy in the Southern city of Bandar Abbas on Sunday.
"Today, the Americans understand well that the Army Navy and IRGC Navy are a united hand in the sea which enjoys much more power than the Americans," he added.
Rear Admiral Fadavi underlined that the US has come to the conclusion that "the losses and harms of aggression against the Islamic Republic of Iran will be way bigger than its gains".
In relevant remarks on Saturday, Iranian Navy Commander Rear Admiral Hossein Khanzadi underscored that the naval forces of Iran's army and Islamic Revolution Guards Corps (IRGC) are prepared to give a crushing response to enemies' aggression anywhere in international waters.
"The enemies should know that the Navy and the IRGC Navy, which act under a single command, are not afraid of threats and stand against any bullying anywhere in the world waters forcefully," Rear Admiral Khanzadi said, addressing the same forum in Bandar Abbas.
He also lauded IRGC Quds Force Commander Major General Qassem Soleimani for his fight against the terrorist groups and for establishing unity among the revolutionary and resistance groups, and said, "We should also pursue formation of an Islamic resistance front in the sea and prove, through planning, sympathy and unity between the Navy and the IRGC Navy, that the great sea is no place for enemy aggression."