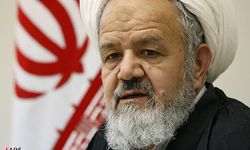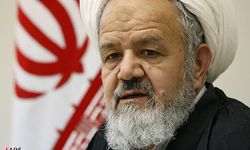 A senior official of the Islamic Revolution Guards Corps underlined Tehran's support for the Lebanese and Palestinian Islamic Resistance groups, saying that Lebanon and Palestine are Iran's "front line" in the country's confrontation with the enemies.
"Today Lebanon, Palestine and Iraq are considered as the front lines for (potential) attacks against Iran, and our support for Hamas is aimed at protecting the front line of the global Islamic Revolution," Supreme Leader's Representative to the IRGC Hojjatoleslam Ali Saeedi said on Wednesday.
Saeedi said because Iran has turned into the center of Islamic awakening on the international scene, it is now the target of enemy attacks and threats.
"All arrogant movements and enemies of religion and religiousness have united to confront Iran's Islamic establishment," he continued.
He said countries' move towards democracy is not what was expected by the US and it does not serve the US interests, while global hatred for the US is on the increase.
"The trend of awakening among the world nations has, for instance, led to hatred and opposition to the US by 80 percent of the people in Saudi Arabia, while the same number of the people were supportive of the US in the past," Saeedi added.
That's why enemies resorted to different plots and techniques, including soft war and psychological operation, to stop this trend, but they failed to reach their desired goals, the IRGC official stated.
Supreme Leader of the Islamic Revolution Ayatollah Seyed Ali Khamenei in July underlined the growing trend of Islamic awakening in the world, and stressed that unity plays a key role in Muslims' prosperity.