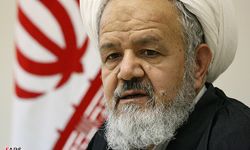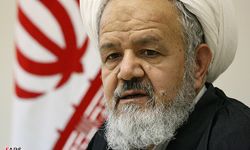 A high-ranking official of the Islamic Revolution Guards Corps (IRGC) said strategic differences between Iran and the US are very deep and cannot be resolved through direct negotiations.
"The enemy intends to drag us into its own café, but we have lots of strategic differences of opinion with the United States, including (Lebanese) Hezbollah, Palestine, the Shiite governance in Iraq, and the Bahrain issue, none of which can be resolved in the framework of negotiations," Supreme Leader's representative at the IRGC Ali Saeedi said in Iran's Central city of Qom on Monday evening.
He said negotiations with the US is against the people's will, and stated, "The status of sanctions and the economic conditions of the country should not urge some people to argue that now that the United States is saying it is ready for negotiation, then we, too, must go for it."
Iran say conditions are not ripe for direct talks between Iran and the US, reiterating that Washington should drop its hostile policy against Iran first.
The United States and Iran broke diplomatic relations in April 1980, after Iranian students seized the United States' espionage center at its embassy in Tehran. The two countries have had tense relations ever since, but have shown willingness to attend talks to help resolve regional issues, including security in Iraq. Yet, the two countries have avoided talks on bilateral issues for the last thirty years.
A few weeks before the US presidential elections in October, the New York Times reported that Washington and Tehran had reached an agreement to hold one-on-one negotiations.
The sources that provided the story, according to the newspaper, were "Obama administration officials." They added that Iran only insisted that the proposed negotiations be held after the US elections.
Iran categorically denied media reports about Iranian and US officials' direct talks, and stressed that such claims are aimed at influencing the results of the US presidential elections.
Iranian Foreign Minister Ali Akbar Salehi also dismissed the report stressing that there would be no talks between the two countries.
"We do not have anything called negotiations with the US," Salehi said.
Also, the French daily Le Monde had reported earlier that Iranian and American diplomats have been meeting for talks in recent years, predominantly in Switzerland. The report added that Robert Enron, a US official who had offered an exchange of enriched uranium with Iran, has had several meetings with Supreme Leader's Top Advisor for International Affairs Ali Akbar Velayati.
In an interview with the Mashregh website, Velayati strongly rejected the claim, saying, "As far as I am aware of the government's decisions, there are no direct talks with America."
Velayati told Mashregh, "Our logic vis-à-vis the United States is clear: They say our nuclear activities are not peaceful but we will not cave in to their demands because even if we temporarily forgo our right (to uranium enrichment), they will find another excuse."