Iran
Middle East
World News
IRGC Releases US-Provoked Vietnamese Vessel Seized While Stealing Iranian Oil
The Islamic Revolution Guards Corps (IRGC) announced that it has released the Vietnamese vessel, Sothys, which had collaborated with the US naval forces in the Sea of Oman to steal an Iranian crude cargo.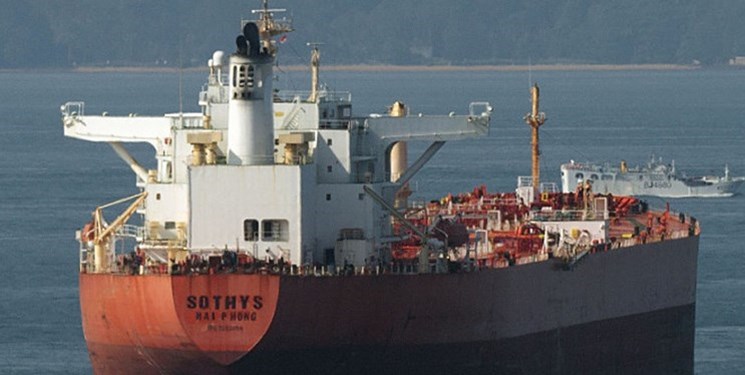 After draining Iran's oil from the tanker, the seized vessel, Sothys, was released in Bandar Abbas on the Southern coast of Iran, in the Persian Gulf waters, the IRGC announced.
A ceremony was held on Wednesday to honor the brave IRGC forces who thwarted an attempt by the US to steal Iran's oil.
The ceremony was held in the presence of IRGC Commander Major General Hossein Salami and IRGC Navy Commander Rear Admiral Alireza Tangsiri as well as other IRGC forces and commanders.
Addressing the ceremony, General Salami appreciated the IRGC Navy for creating such a great epic.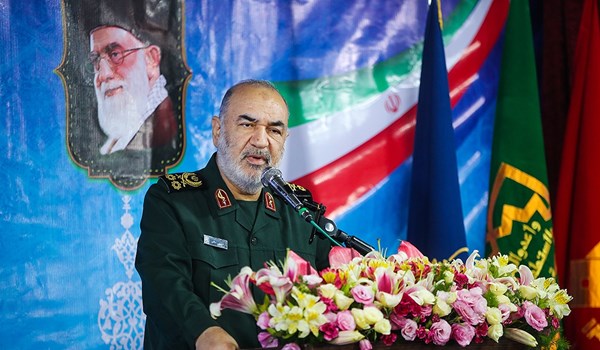 He stressed that IRGC forces adopted a professional measure in confrontation with the US naval fleets.
"With your mastery and vigilance, you showed that the awe of the enemy is hollow and has only a geometric aspect", General Salami stressed.
According to him, the IRGC forces strengthened the position of the Iranian nation against the US terrorist regime which is close to decline.
On October 24, the IRGC naval forces fought off a US attempt to steal an Iranian oil cargo in the Sea of Oman in a flagrant violation of international rules, seen as yet another move to escalate tensions against Tehran. The US seized a tanker carrying Iranian oil for exports in the waters of the Sea of Oman and transferred its crude shipment to another tanker, voyaging towards an unknown destination. The IRGC naval forces took immediate action to surround the tanker and landed troops on the deck of the vessel in heliborne operations and directed it towards the territorial waters of Iran.
Then several US military helicopters and warships rushed to seize the tanker but failed thanks to the decisive and mighty action of the Iranian naval forces.
The American forces again attempted to block the path of the tanker by more warships and helicopters, but were again pushed back. The oil tanker is currently in the territorial waters of Iran.