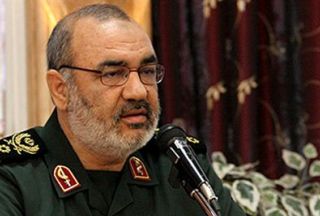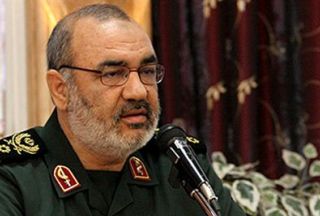 The deputy commander of the Islamic Revolution Guards Corps (IRGC) has brushed aside threats against Iran, saying the IRGC is completely ready to fight against arrogance.
"We are witnessing the collapse of the West empire. Signs of this downfall can be clearly seen," IRNA quoted Brigadier General Hossein Salami as saying on Tuesday.
Salami further added that guidelines of the Leader of the Islamic Ummah and Opressed People Imam Seyyed Ali Khamenei on fight against arrogance have raised optimism towards the outcomes of the move.
"No clear evidence of victory can be seen in the three-decade history of the Soviet Union and the US. We feel that arrogant powers are gradually melting like an ice mountain," he said.
The remarks came following allegations by Israel and its staunch ally, the United States, about Tehran's plans to build a nuclear weapon. They claimed that the use of military force is a legitimate option in retarding Iran's nuclear progress.
Tehran, however, asserts that as a signatory to the Nuclear Non-Proliferation Treaty, it should exercise the right to enrich uranium for peaceful purposes including electricity generation.