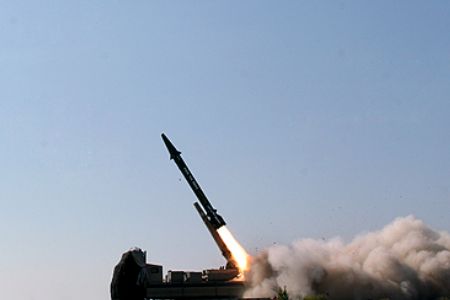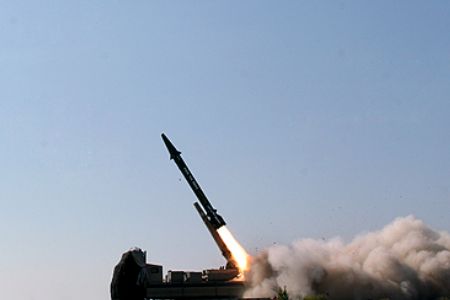 The Islamic Revolution Guards Corps (IRGC) has showcased a new anti-ship ballistic missile during a special-occasion major military parade.
The new missile is christened 'Khalij Fars' [Persian Gulf] and has a range of 300 kilometers (186 miles), Fars News Agency reported.
The hardware was displayed during a scheduled parade in the 'Sacred Defense Week' ceremony, which marks the 31st anniversary of the Islamic Republic's defense against the 1980-88 Iraqi invasion of the country, in Tehran on Thursday.
'Khalij Fars' is a semi-active guided missile designed with a formidability not to leave targets almost any room for maneuver or escape.
Designed by the IRGC's aerospace research center and mass-produced by Iran's Ministry of Defense, the projectile uses solid fuel and is equipped with a warhead carrying 650 kilograms (1433 pounds) of charge.
During the ceremony, the Islamic Republic's other achievements in the defense and military area, including the long-range ballistic Shahab missiles and electronic equipments were also showcased.
Iran has repeatedly assured that its military might poses no threat to other countries, insisting that its defense doctrine is based on deterrence.