Economy
Iran
Middle East
IRGC Spokesman: Iran to Experience Sustainable Economy in Future
Head of the Islamic Revolution Guards Corps (IRGC) Public Relations Department Brigadier General Ramezan Sharif expressed confidence that despite all pressures and sanctions against Iran by enemies, the country would witness a sustainable economy in the future.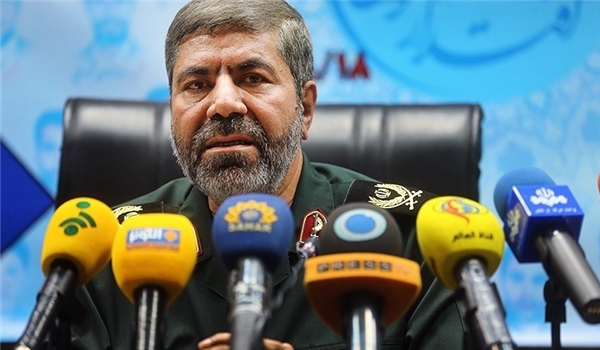 "The past 40 years were the years of confrontation against the enemy and stabilization of the Islamic Revolution and the next 40 years are the years of our flourishing and victory, and God willing, we will witness sustainable economy and this won't be just a motto," General Shari said, addressing a forum in the Southern Khark Island in the Persian Gulf on Tuesday.
He reminded that Iran has been entangled in a fully organized confrontation against the enemies in the past 40 years after the Islamic Revolution, implying that enemy plots and confrontation have had slowed down Iran's progress in economy.
In relevant remarks in August, Supreme Leader of the Islamic Revolution Ayatollah Seyed Ali Khamenei said that over the past years, the enemies have consistently conducted any hostile measure against Iran but have failed, stressing that they will never achieve their goal to block the nation's path towards development.
"The US, Europe and even the former Soviet Union have tried every means in the past 40 years (to hit a blow at Iran) but they have failed," he said.
The Leader pointed to the country's developments in the past years in political, defensive and economic spheres, saying, "The enemy cannot do a damn thing, and the next 40 years will be better for us, and worse for the enemies."