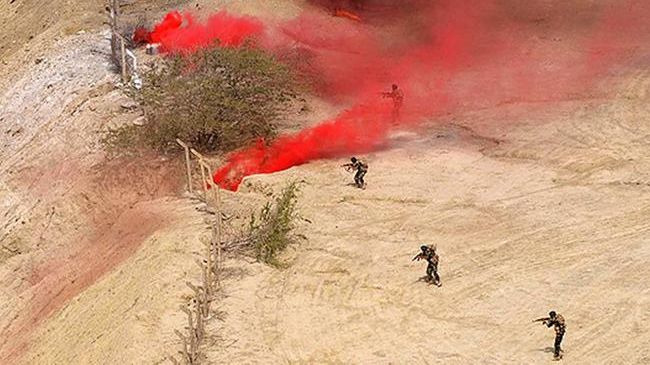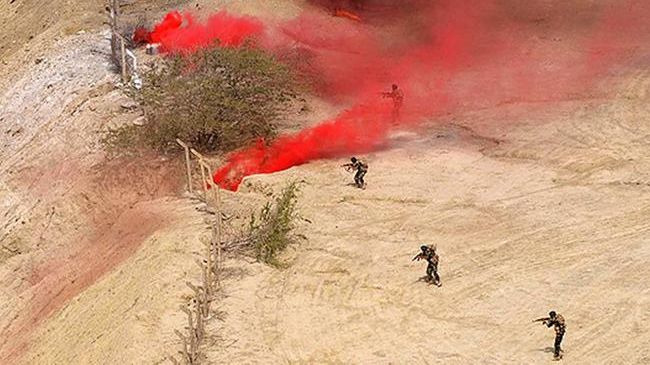 Iran's Islamic Revolution Guards Corps (IRGC) Ground Force has planned to mount new military exercises by the end of the current Iranian calendar year (starting March 21).
Commander of the IRGC Ground Forces Brigadier General Mohammad Pakpour said Sunday the IRGC is completely prepared to strike back at any act of aggression against the Islamic Republic, stressing that all earlier maneuvers had been successful.
The senior Iranian military commander said the main purpose of IRGC military drills was to improve the combat preparedness of Iranian forces for any possible military attack.
Pakpour classified IRGC drills carried out during the current Iranian calendar year into three levels of tasks, saying the Shohaday-e Vahdat (Martyrs of Unity) maneuvers, which were staged in the vicinity of Khaf city last month, sought to enhance the combat capabilities of IRGC armored forces and to practice asymmetric war tactics against mock enemy.
The IRGC commander also said all the elements of aerial combat were put into practice during the Hamiyan-e Velayat (Supporters of the Just Jurisprudent) military exercises, which ran from February 4 to 5 near Jahrom city in southern Iran.
Pakpour said the upcoming IRGC drills were meant to strengthen the defensive preparedness of Iranian ground forces